Q: I'm new to your format/graphs. Are you in layman's terms saying this is just a bounce? And expect more decline?

A: No oscillator, index, or indicator guarantees anything. That said, we can see that peaks in the McClellan, over approximately 1 standard deviation generally occur near tops. A second observation: a peak above +1 standard deviation tends to lead to a reversal to -1 standard deviation below the mean.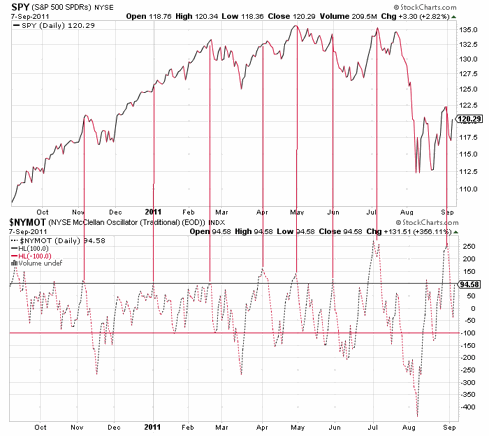 So currently in the graph we can see we have a peak over +1stdev and no reversal below -1stdev. The reasonable assumption is that the market will continue lower until the McClellan is below -1 stdev.