Monday Recap: 
Stay small, stay short. A bottom should be near.
Tuesday:
The indicators I watch have aligned themselves on the bullish side. I continue to think the markets put in a low this week. It's very possible that we put in a low today. The $RUT broke out to the upside on a 15min chart, then reversed to a sell, but made no downward progress, and then quickly reversed to the upside. That is very typical bottoming behavior, where a last thrust lower fails to either take out the low, or if it does, it does so very marginally before reversing. Furthermore, the break out at the end of the day occurred on all the major indexes as well as the Euro, while the US Dollar, TLT, and VIX broke down. The one concern I have, the 5 day $NYMOT never got down as low as I thought it would. That said, the evidence taken together is bullish.
Trading indicators are little changed from yesterday.
$SPX Hourly: Breakout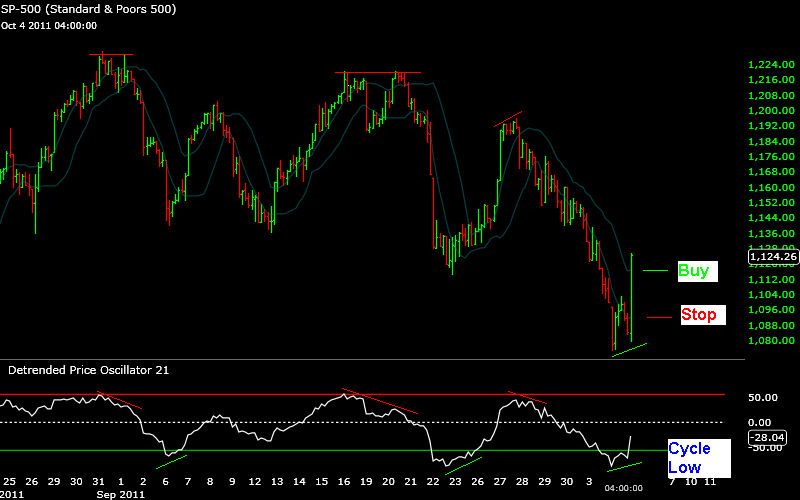 Summary:Traders:
It's pretty simple.
Technicals are bullish + cycles are bottoming + sentiment is terrible = Buy
Long the SPY, risk adjusted stop is an hourly close below the 108 - 109 area.
Investors:
This should be the start of a pretty sizeable bounce. I would use it to exit remaining longs once indicators start getting overbought.
Let's see if we get some follow through tomorrow.
-Bill L.