Short update tonight, not much has changed from yesterday's close.
Check yesterday's post to see where the trading indicators stand.

Monday Recap: 
Hate them low, love them high. The huge (low volume) move yesterday has pushed trading indicators to extremes while the S&P enters a zone of significant resistance.

Tuesday:
What a difference a week makes. Last Tuesday the world was ending, today, things aren't that bad. As I noted yesterday in my full update, the trading indicators have once again been pushed to very high extremes, making it likely the next profitable trade will be on the short side.

Yesterday I pondered what the bond market would have thought of Monday's move had it been open, and today, it seems they were far more skeptical compared to the retail dominated session yesterday. Junk bonds failed to hold the majority of gains from yesterday.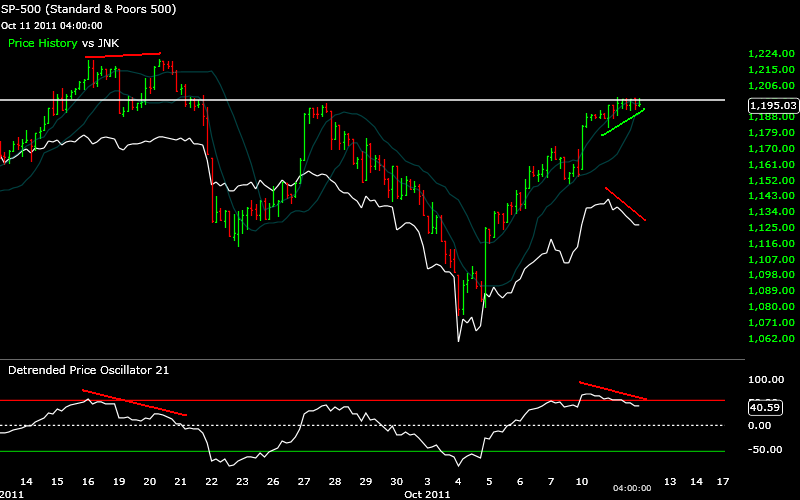 Slow day, hopefully some direction emerges tomorrow.
-Bill L.