This is last night's update. Due to time constraints it is being published this morning.

Tuesday Recap: 
Indicators have been pushed to extremes. I believe the next profitable trade is on the short side.

Wednesday:
The short squeeze I believe would happen in October has turned out to be much bigger than I thought, and with a much much higher velocity. Furthermore, this week's Investor's Intelligence showed that last weeks numbers didn't budge; so this rally did little in terms of getting news letter writers excited enough to turn bullish. We'll see if individuals confirm with the AAII release.

That said, even a strong up month will have a few big negative days; I believe that will be the case in October. Wednesday the SPY produced a bearish candle after a late day route that drove all three of the major index lower in the last half hour of trading. This has prices at new highs for the week, but many of the indicators are not only extreme, but are now showing bearish divergences, typical near the end of a trend. 

Trading Indicators:
For example, here's the NYSE advance decline line: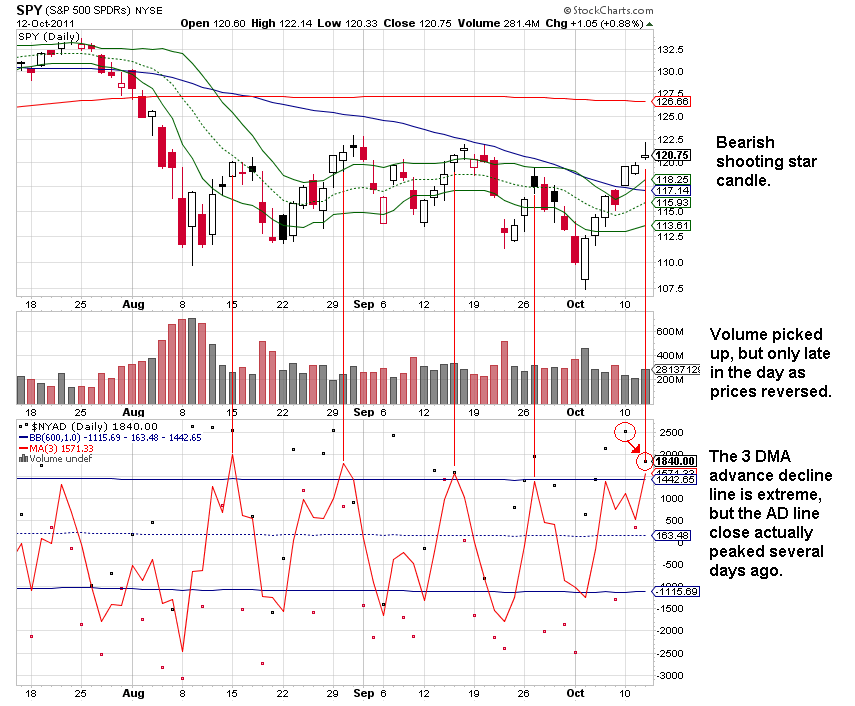 Notes: the 3 DMA reaching +1stdev has coincided with turns.


SPY / 3 DMA Advance Decline Volume: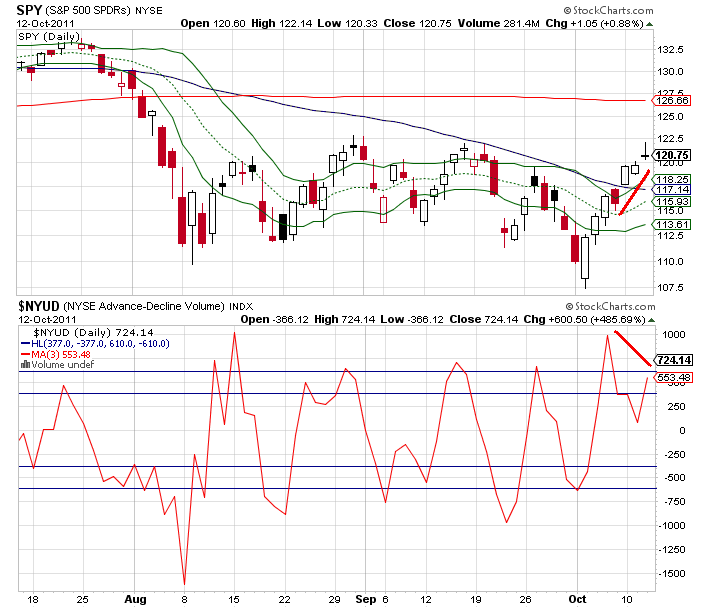 Notes: Extreme, possible bearish divergence.


SPY / 3 DMA $TICK: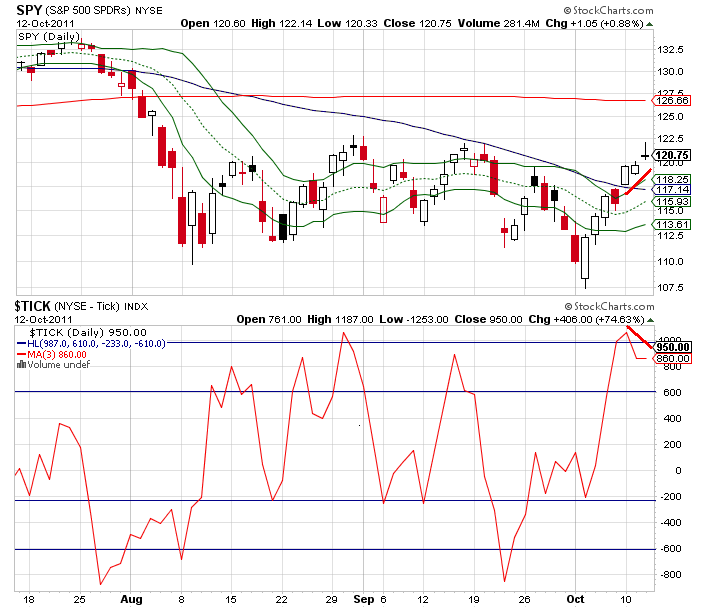 Notes: Overbought, possible bearish divergence.


SPY / 3 DMA $TRIN: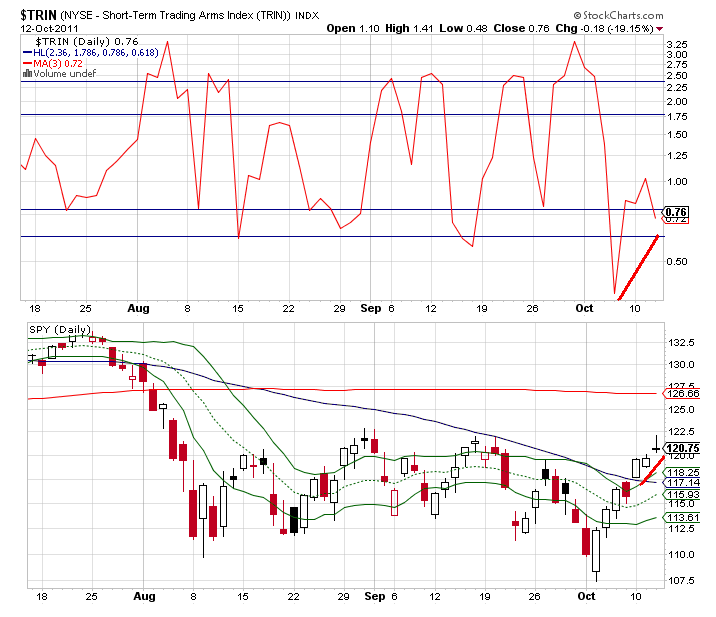 Notes: Overbought, showing a bearish divergence.


SPY / 3 DMA $NYMOT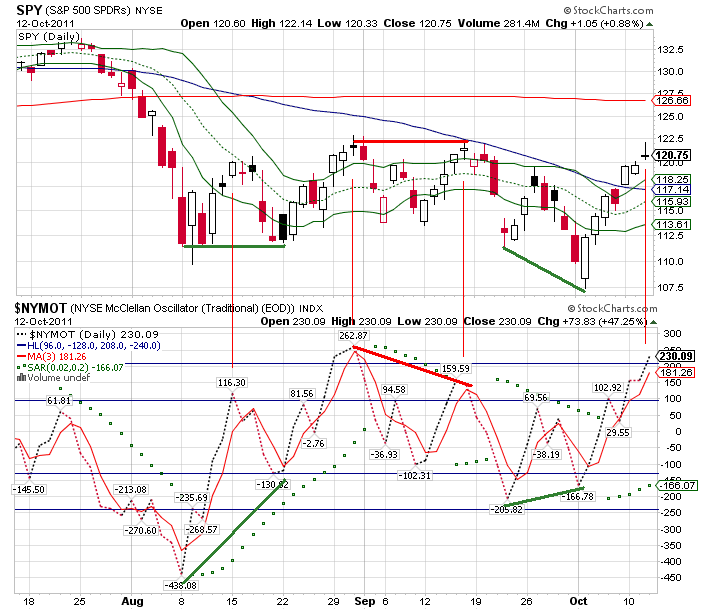 Notes: The best selling opportunities usually have a bearish divergence in the $NYMOT, there currently is none. That said, an extreme reading still usually provides some short term selling opportunity.


Summary:
About 90% of the indicators I look at are at extremes. The setup is there. I'm only waiting for a corresponding price move lower indicating to me that the turn is in. I'll test the short side with an hourly close below 1200, with a stop above 1211.

Side note:
One thing that does have me concerned is the trading range has become very obvious. As soon as a trading range becomes obvious, that's usually exactly when it ends. I've notice many traders on CNBC, as well as a lot of message here on SA saying something like, "eh you just gotta play the range." That is exactly the kind of statement that get's thrown around when a range is near its terminus.


We'll talk again tonight,
-Bill L.