Big Picture:
SPY, Monthly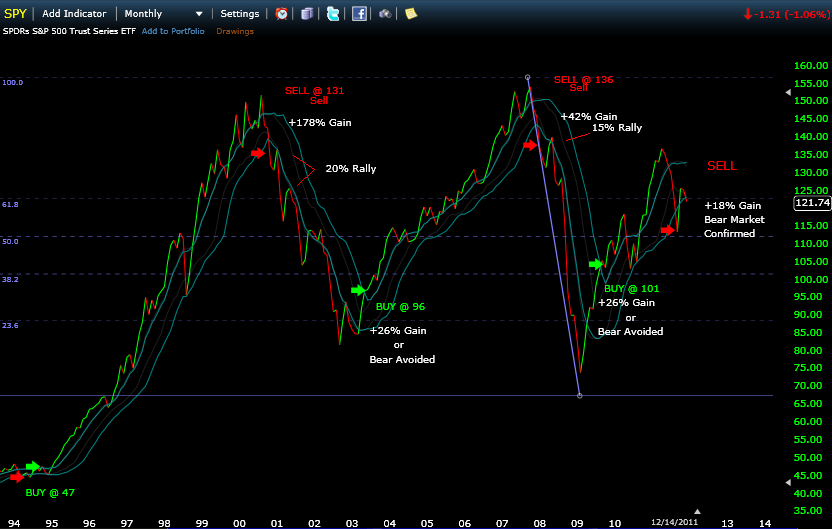 Notes:
In September the SPY broke below the lower bands, indicating a change in trend. So until a close above the bands, or I witness extremes all the indicators I follow signaling a bottom, we should be acting as if we are in a bear market. That means: 1) longer term investors should be selling into strength, raising cash, and thinking about safety 2) traders should be more interested in playing the short side when the market gets overbought. Some other general adjustments to consider, in a bear market the "oversold" levels are lower than in a bull market. Furthermore, some of the most dramatic declines in a bear market occur when indicators are oversold, so be careful not to try and catch the proverbial falling knife. I would only recommend a long position if the evidence were overwhelming.
Short Term Trading Indicators
:
Advance/Decline Line
: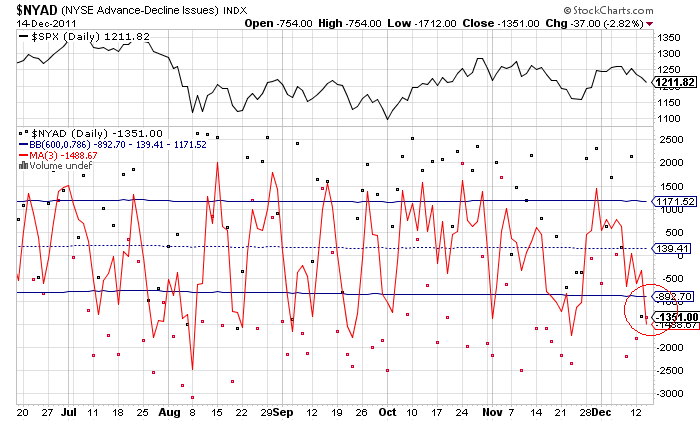 Notes:
The 3 DMA advance/decline line has reached about 1.25 standard deviations from the mean, indicating a short term oversold conditions.
Up/Down Volume
: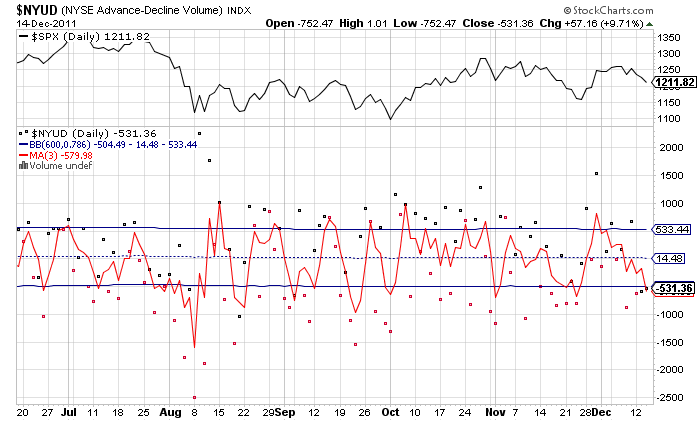 Notes: The 3 DMA up/down volume is below .786 standard deviations from the mean, a level that generally indicates an oversold market.
NYSE TICK
: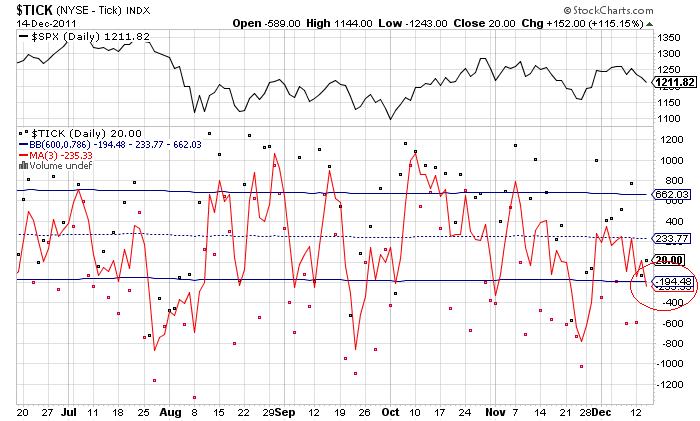 Notes: The NYSE TICK relays a similar message.
NYSE TRIN
: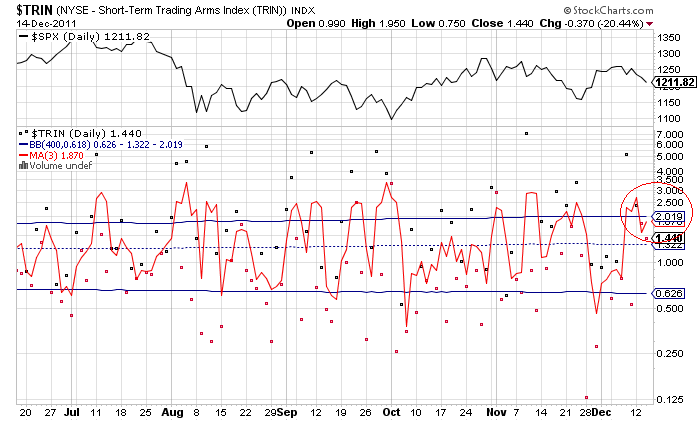 Notes:
The TRIN has begun to recover from a very sold reading.
Medium Term Swing Indicators
:
McClellan Oscillator
: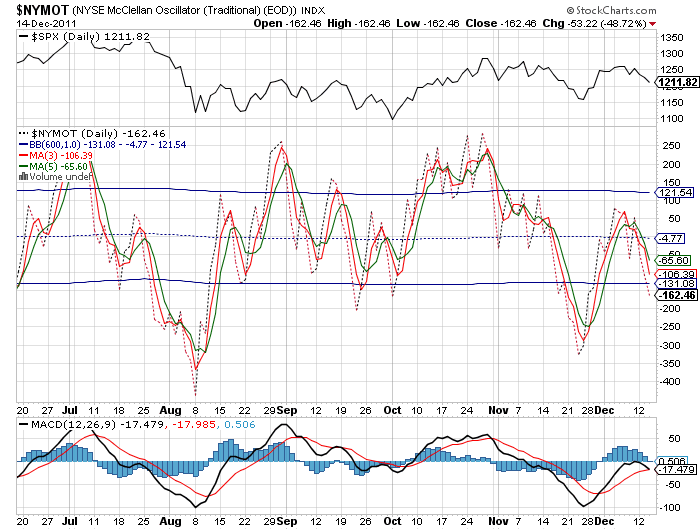 Notes:
The McClellan Oscillator is starting to flirt with oversold levels.
Summary
:
Stocks could fall further and push these indicators to even more extreme readings, but the high probability money has mostly been made in my opinion. I'm not quite yet interested in the long side. If we continue to grind lower with bullish divergences beginning to emerge, I'll note them here. I'm currently flat.
-Bill L.