Bottom Line
: 
I'm still looking for a top in the market near these prices.
The McClellan Oscillator has continue to rise to levels that generally indicate that we are at some sort of top in the market. Seeing as how the long term model is in bear mode, all such events should be approached with caution.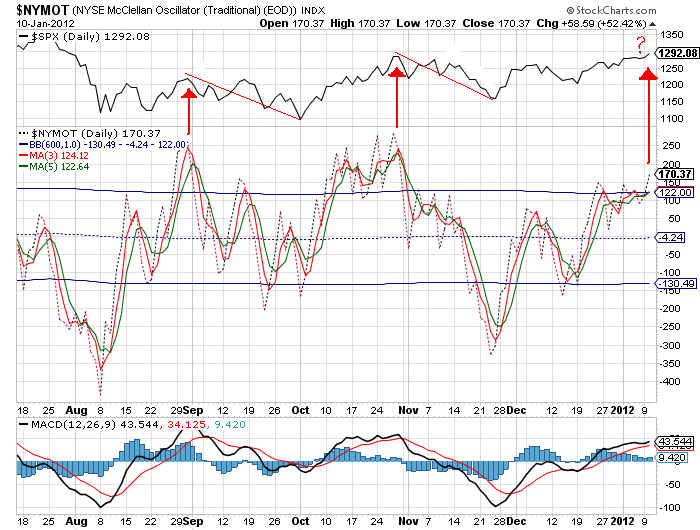 The short term indicators are either showing overbought conditions or possibly bearish divergences.
NYSE TICK: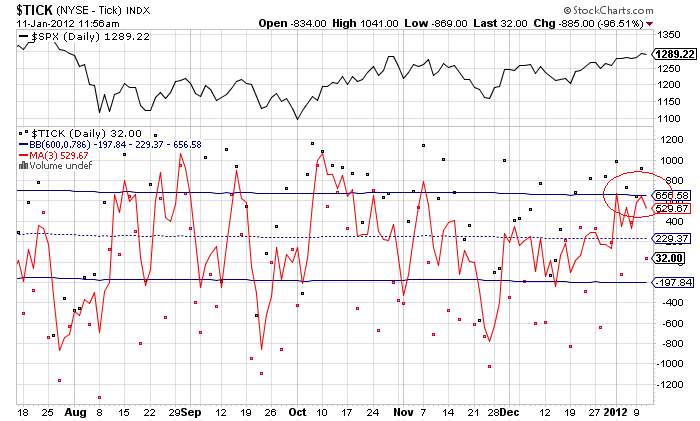 NYSE Advance Decline Line: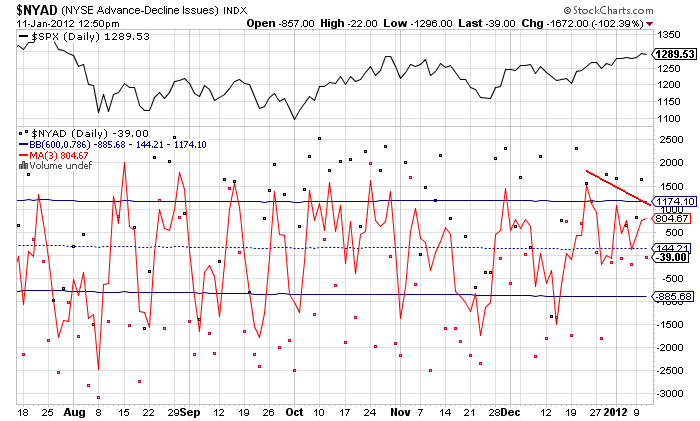 Summary
:
Walter Bressert Cycle studies appear to be peaking on all time frames. This is a fairly rare event that tends to have a bearish resolution. Furthermore, we are also upon a seasonally bearish period; January expiration week tends to be very seasonally weak, with Friday expiration having a history of large declines, with follow through till Monday. Lastly the treasury market appears to be rallying today, and failed to set new lows when stocks were at new highs yesterday. Too many factors appear to be coming together for me to recommend anything other than a bearish posture.
Good Hunting!
-Bill L.