For the last two years, investment in the auto-industry wasn't the most worry-free, to say the least. Volkswagen's (VLKAY) emission test manipulations revealed by the U.S. authorities, and Takata's (TKTDY) air-bag safety issues, that now seem to drag literally forever, brought about the caution in investor's sentiment towards big auto-makers.
And while big boys of the industry are suffering from the scrutiny, smaller companies now look more attractive to add to investment portfolios.
In this article I would like to take a closer look at two such opportunities presented by Tesla Motors (NASDAQ:TSLA) and Ferrari (NYSE:RACE), to determine which one is a better investment in the current markets.
Enter revolution.
The enterprise of Tesla Motors is an early growth story. The electric car maker managed to expand its revenues from $117 million in 2012 to $3.2 billion in 2014, an astonishing 2600% over the period of 4 years. The company was able to scale from domestic wonder into the globally recognized brand, with strong presence in North America, Europe, and now China. Starting with Roadster in 2008, Tesla catalogue quickly included luxury sedan, the model S, that recorded 90,000 unit sales to-date, and is now looking to add SUV Model X to its portfolio, with pre-orders already reaching 30,000 units mark.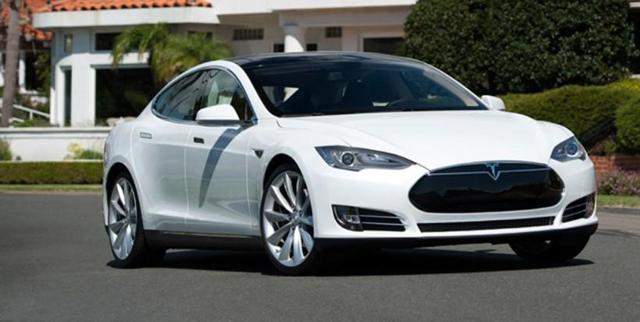 Of course, such an aggressive growth did not come cheap. Company spent more than a billion of shareholder dollars on Research, Marketing and Admin costs over the past 5 years, and is on track to spend nearly $400 million this year alone.
On the bright side, Tesla is ramping up the production very quickly. It manufactured slightly over 13000 units in the latest quarter, and targets 55,000 units mark for this year, comparing to 35,000 cars produced in 2014. What is more important, is the demand seem to outpace the supply, as the company expects to deliver 15000 units in the fourth quarter, or 2000 units more than it is about to produce. This might help Tesla to recognize more revenue for the quarter, and reduce inventory.
However, the company is still bleeding cash. It lost $294 million on $3.2 billion in revenue, and is not expected to turn a full year profit before the year of 2020. The development of two additional car models, autopilot software, and construction of $5 billion Gigafactory doesn't add much cash to the balance sheet either, and that prompted Tesla into $740 million secondary offering in the mid August of 2015.
Prancing horse.
That's in complete contrast with Ferrari , that hoards €198 million in cash, and has just completed its initial public offering, fetching a hefty valuation of almost $10 billion. The producer of luxury sport cars recorded €2.7 billion ($2.97 billion U.S.) in revenue, and earned €265 million in 2014 for its stakeholders Fiat Chrysler (NYSE:FCAU) and Ferrari family. More importantly, it consistently surpassed net profit margins of the industry by at least 6%, for as many years as company's IPO Prospectus included the information for, making Ferrari one of the most attractive investments in the auto-industry today.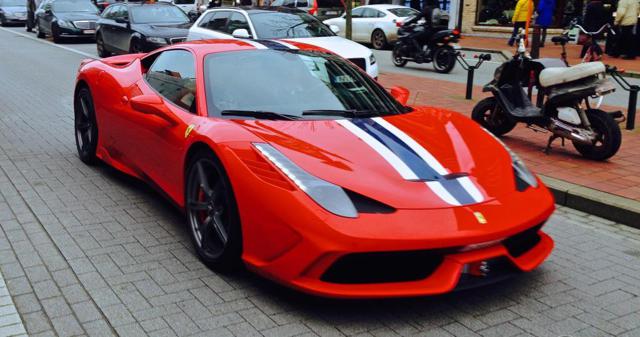 For the third quarter, Ferrari shipped 1950 vehicles, and plans to bring that count to 7700 units for 2015 fiscal year, to record the revenue of €2.8 Billion ($3 billion U.S.). The company targets the wealthiest layers of global population, and adjusts its geographical distribution accordingly. Unlike Tesla , Ferrari's profitability lies in very limited car supply it creates for the market. Ferrari actually produces 85% fewer cars than its electric competitor, but is bringing in almost identical amounts of revenue, and collecting a substantial profit. By preserving brand's exclusivity, Ferrari is able to naturally grow shareholder value, without the need to significantly increase production outputs.
Comparing valuation.
Just like the cars, Ferrari shares command hefty premium. The company is now valued close to $10 billion (U.S.), that implies price-to-earnings multiple of 33, based on last year's earnings. Company's growth prospects, on the other hand, seem to justify price premium. Ferrari stated earlier it intends to increase the production, and expects its operating profit to reach €725 million, comparing to €416 million a year ago. In addition to that, wealth appreciation is expected to push the count of people capable to afford the Ferrari, boosting global demand for the product.
Last year, the automaker was able to ramp up its production by 3.2%, growing net income by 8.3%. Given company's margins of 9%, and 475 cars expected to be added to annual production this year, including a premium model LaFerrari, I expect net income to grow at least 17% in 2015. I also expect this growth rate to be maintained, making Ferrari one of fastest growing car brands in the world. The company has already managed to increase net income last quarter by a staggering 62%, courtesy of weaker Euro and particularly strong demand.
Tesla , on the other hand, is priced well above the perfection. It is valued at 8 times annual sales, despite loosing money for shareholders since inception. Even if the company had the net profit margin similar to Ferrari's, and earned $302 million on $3.2 billion in revenues last year, it would still bring to the table only $2.3/share, valuing the company at astonishing 100 times earnings. This compares to Mercedes' parent Daimler (OTCPK:DDAIF) price-to-earnings multiple of 11, Ford's (NYSE:F) P/E of 12, and even Ferrari's more pompous valuation multiple of 33. I expect this premium of Tesla's to narrow, as investors start seeing better opportunities elsewhere with less risk involved.
Conclusion.
Led by Elon Musk, 44, Tesla Motors can pride itself as a leader in innovation and technology, that seeks new ways to tackle global issues. The stock, however, is not ready to be accepted by investors without turning a profit on a consistent basis. No matter how bright its prospects are, the company remains a speculative bet that carries a substantial amount of risk. Ferrari, on the other hand, is an industry powerhouse that dominates the niche of luxury sport cars. It was able to generate profits consistently, with the net income growing over the years. In the current market environment, and with certain degree of skepticism assigned to the matter of global economic growth, I would prefer to own shares in the company that systematically delivers solid results. For investors who consider gaining an exposure to the auto-industry, I recommend taking a closer look at Ferrari for its bullet-proof balance sheet and the ability to generate shareholder profits.
Portfolio management process is a very precise and deliberate activity, that should be approached with a great caution. A single wrong choice is capable of wiping out all the hard-earned gains in a very short time. I encourage all market participants to perform their own due diligence before making a final decision. Best of luck to all investors!
Disclosure: I/we have no positions in any stocks mentioned, and no plans to initiate any positions within the next 72 hours.
I wrote this article myself, and it expresses my own opinions. I am not receiving compensation for it (other than from Seeking Alpha). I have no business relationship with any company whose stock is mentioned in this article.