The ability to survive is an extremely important quality that makes up a truly wonderful business and is often overlooked. Its no coincidence that those businesses that survive develop ubiquitous brands. Two questions that one should always ask when investing in a business are when was the company founded and how has the business evolved over time? Often times a wonderful business can adapt and evolve with a changing era. It is rare, however, that a business is so perfectly simple that it nearly forgoes the need to ever really change its strategy. McIlhenny's Tabasco Brand Pepper Sauce is such a company. The recipe is pretty much the same, with the exception of the tabasco peppers which are now grown in various parts of South America to meet production constraints. The company's tabasco peppers were originally grown on the family-owned Avery Island, a place that became coveted during the U.S. Civil War for its salt mine used to preserve the food of the Union soldiers. Today, it is a historic landmark and the island bleeds Tabasco. The peppers are shipped in to create the tabasco pepper mash. This mash, pretty much consisting of a ground tabasco, vinegar and salt, is aged in white oak wooden barrels for three years before being worthy of entering the small, yet powerful bottle. In contrast to Heinz Ketchup, it's an eloquent process, and one that rightfully deserves a premium price tag. According to your friendly neighbourhood Walmart, a bottle of Heinz will take 30 of your hard earned cents per 100 millilitre serving. Comparatively, a bottle of Tabasco can fetch $4.32 for a similar serving size, a 14x multiple. Almost everyone knows it, almost every restaurant carries it, and almost nobody ever thought twice about it. The company is in over 180 countries and is the most preferred pepper sauce in the word. A true hidden champion.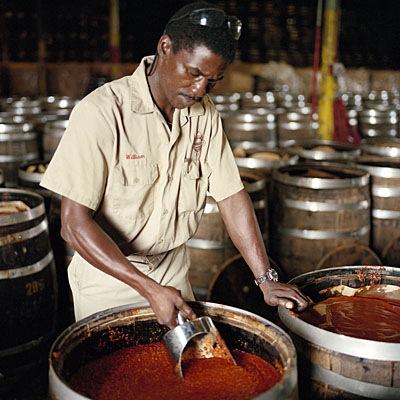 McIlhenny Co. was founded in 1868 by Edmund McIlhenny. Previously, Edmund was an investment banker and probably got the idea after learning of Maunsel White's Tobasco Pepper Sauce, although the company disputes this fact. Nevertheless, Edmund's pepperless experience grew Tabasco from its first cologne bottles filled with the bright red sauce into the brand it is today. McIlhenny also took a page out of Henry J. Heinz's business playbook, formed just one year earlier. Heinz was able to win the hearts of Americans in an era of unregulated processed foods by packaging his horseradish in clear bottles to prove its purity. Henry leveraged this genius marketing concept by rolling out premium lines of mustard, vinegar, sauerkraut, pickles, as well as the infamous ketchup we all love and use today. Heinz quickly achieved scale, and he wisely adopted automation processing, canning and bottling facilities near metropolitan centers. In contrast, Edmund McIlhenny stubbornly refused automation as he was not fond of the upfront cost required, instead opting to manufacture each bottle of Tabasco sauce by hand. Edmund's decision probably would have hit the nail into the coffin for pretty much any processed food business, that is, apart from Tabasco. Edmund patented his Tabasco recipe in 1870, a recipe he cleverly fabricated to steer potential competitors in the wrong direction.
However, the biggest break for the company was likely given under control of John McIlhenny, president of McIlhenny during the proliferation of intellectual property. Congress passed the Trademark Act in 1905 and companies rushed to establish their government-given cartels. John was friends with Teddy Roosevelt and had muscled his political sway to gain the company a Tabasco trademark in 1906. Despite being a generic word, other companies were now legally prohibited from producing Tabasco sauce. While some protested, major tabasco competitors such as Heinz and Campbell's elected to stop producing tabasco sauce, focusing efforts on other product lines. History has shown, McIlhenny basically does own the right to Tabasco and the company has never been shy to venture into the depths of legal hell if a competitor cares to disagree.
Family businesses that last, last for a reason. There truly must be some type of durable competitive advantage, as with birthright leadership it only takes a few generations of the ovarian lottery before an idiot is bound to take charge. And to borrow from Buffett, that's why you want to own a business an idiot can run, because someday one will. Fast forward to the late 1990s, as surprisingly, McIlhenny Tabasco ran astray when they veered from the tradition of having a McIlhenny in command. Vince Pierse took over McIlhenny in 1996 and his management style caused irritation from Paul McIlhenny, who believed his level of spending was unfounded and illogical. Pierse had spent $15 million in a single year on NASCAR advertising, in addition to running the infamous "Mosquito" commercial during the Super Bowl of 1998. This raised doubts within the board of directors as they began to wonder if Vince was too much of a swanky corporate outsider to run the once thrifty family business. Paul McIlhenny played a pivotal role in the under Vince's leadership, although he remained sour as he felt his McIlhenny blood entitled him as the natural heir to the family throne. He used the board's discontent with the NASCAR initiative, in addition to a board member's recent passing to rally the votes he needed to win back his family business. And he did just that. However, this should not take away from Paul's achievement as President & CEO because he did seem about as natural as an heir could be. Notably, he is responsible for McIlhenny finally leveraging the Tabasco brand to expand beyond its flagship product, including licensing deals with Cheez-It, SPAM, and A1 Steak Sauce. In addition, the company expanded its own product line, prompting restaurants to pass along the new choices to their loyal, Tabasco-loving customers.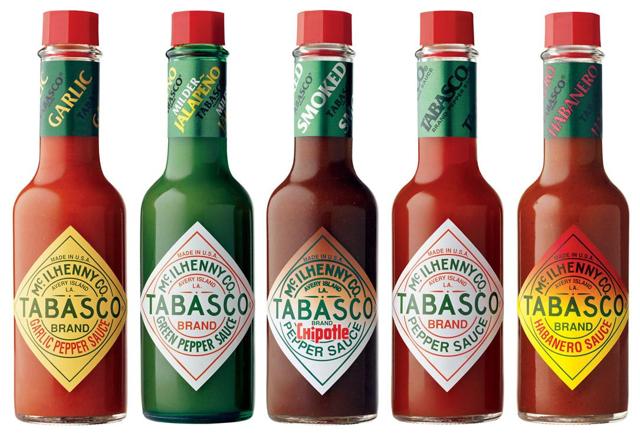 Things you love are hard to put a price on. And if I can just use Steve Ballmer's spirited voice for only four sentences: I. LOVE. THIS. COMPANY!!! But every business has a range of reasonableness. The company sells roughly $250 million per year at a profit margin exceeding 20%. And as much as I love it, I don't think I could ever see myself paying more than $1 billion for McIlhenny's Liquid Gold.
There will always be one crazy in the group who doesn't think Tabasco is hot enough for his liking. And that would be the same whether that gorilla was splashing tabasco sauce or volcano lava on his meal. But for most, the heat of Tabasco is all we need to feel the burn. And instantly, when we see that bottle with that familiar diamond shaped logo, we comfortably brace ourselves to live our life a little on the edge. It's a business I would own forever - largely because I think it will last forever. Moreover, without really ever having to sacrifice those gorgeous profit margins. To poorly rent the title of my favourite Blue Oyster Cult tune, please go public McIlhenny Company. Please. I'm Burnin' For You.