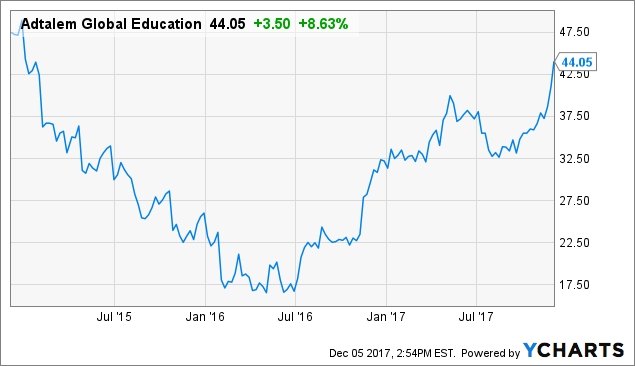 Figure 1: Adtalem Global Education Inc's Stock Price Has Surged Over 150% Since July 2016
The stock price of Adtalem Global Education Inc (NYSE:ATGE) has remained very bullish since the start of July 2016, and over the last six quarters, it has gone up from around $17.50 per share and reached $44.05 earlier this week, representing an increase of 151.71%.
The latest bullishness of the stock derived from the agreement between Adtalem Global Education Inc and Cogswell Education LLC. Under the agreement, Adtalem Global Education Inc agreed to transfer ownership of its DeVry University to Cogswell Education LLC. The press release noted that "while no consideration will be paid to Adtalem at closing, the agreement includes an earn-out for Adtalem, which is based on DeVry University's future performance over a multi-year period."
One may wonder why handing over DeVry University to another company would turn Adtalem Global Education Inc's stocks bullish and the answer to that question is restructuring the underperforming educational units like this will help them increase margins on the existing and better-performing institutions.
Adtalem Global Education Inc currently has a mean consensus rating of HOLD and a price target of $42 per share, which is lower than their current market price of $44.05 per share. Hence, we believe that secondary investors should take caution and conduct adequate homework before increasing their exposure to the company instead of following the crowd and put too much emphasis on the recent bullish momentum.
Takeaway from Recent Financial Performance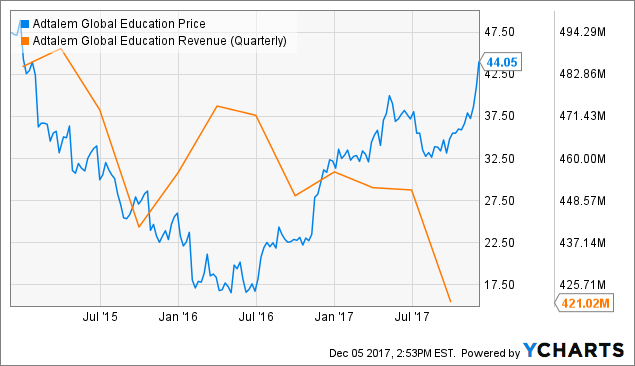 Figure 2: There is a Disconnect Between Adtalem Global Education Inc's Stock Price and Revenue Curve
Over the last three years, Adtalem Global Education Inc's quarterly revenue has gradually fallen with notable fluctuations. Although their stock price has surged since the start of 2017, the overall downtrend in their revenue has become worse in recent quarters and in Q3 2017 they only made $421.02 million in total, a 6.4% drop in revenue compared to $449.89 million in Q3 2016.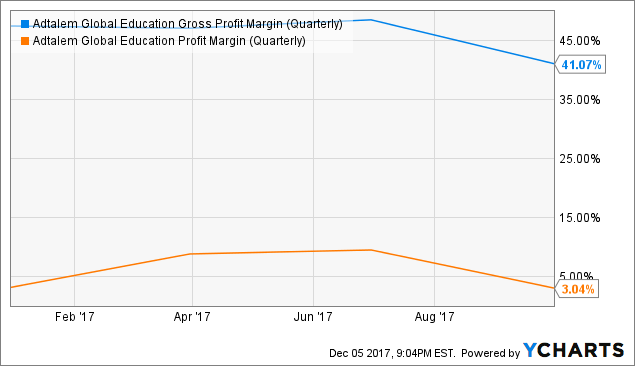 Figure 3: Adtalem Global Education Inc's Gross and Net Profit Margins Also Went Down Over the Last Year
With the declining revenues, Adtalem Global Education Inc's gross profit margin fell from around 48% in Q1 2017 to 41% in Q3, where their net profit fell back near to 3%, same as a year ago.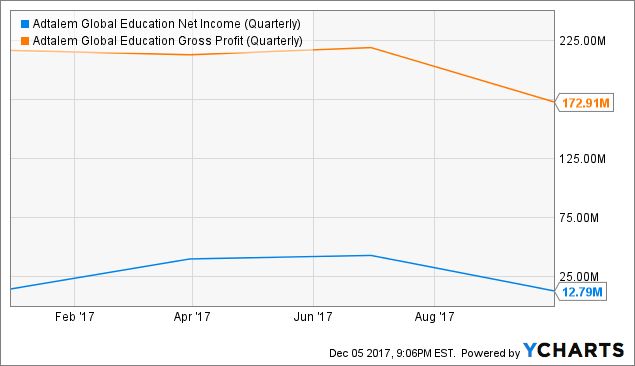 Figure 4: Adtalem Global Education Inc's Net Income Fell to only $12.79 Million in Q3 2017
As a result of declining profit margins, Adtalem Global Education Inc's net income fell to an alarming $12.79 million in Q3 2017, and at this rate, the company will start to lose money from their operations within the next two quarters.
Conclusion
During Q3 2017 earnings call, Lisa Wardell, the Adtalem Global Education Inc of Adtalem Global Education Inc, said that "we're generating healthy cash flows and we're maintaining a strong balance sheet." She went on to claim that they will "continue to strategically manage our capital allocation, delivering returns to our owners to increase share repurchase activity and investments in academic quality and growth initiatives."
While it all sounds good on paper, the fact remains that besides discarding low margin business units like the DeVry University to bolster their balance sheet, there aren't much happening in marketing to attract students or we haven't seen any cost-cutting measures that will help their bottom line, which – as we demonstrated in the financial analysis above – has decreased rapidly in the last two quarters.
In fact, besides the Professional Education segment, we don't see any other segment doing well in the short-term. While the Professional Education segment did deliver healthy growth in revenue and generated the much-needed positive operating cash flow, that might not be enough for the company to remain profitable in the coming quarters.
Disclosure: I/we have no positions in any stocks mentioned, and no plans to initiate any positions within the next 72 hours.