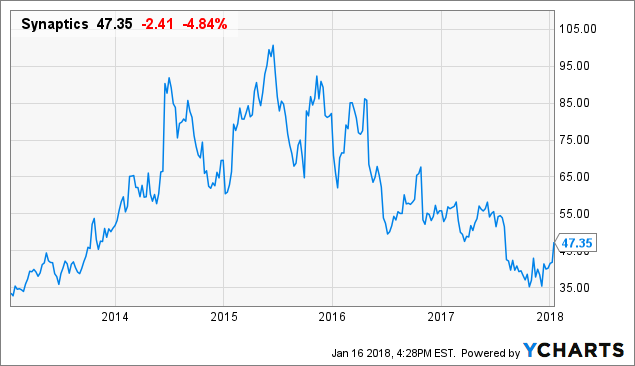 Figure 1: Synaptics Incorporated's Stock Has Turned Bullish in 2018
As soon as 2018, Synaptics Incorporated (NASDAQ:SYNA) stock has turned bullish and since the start of the year, it has gone up from near $35 per share and currently, it is trading at $47.35 per share. Therefore, over the last three weeks, their stock price has climbed up by around 35.29%.
However, right now, Synaptics Incorporated stock is trading very close to their price target. After analyzing their recent financial performance, we believe that while there is growth potential, investors should wait for the company to deliver on that promise before bidding up the price of their stock.
Takeaway from Recent Financial Performance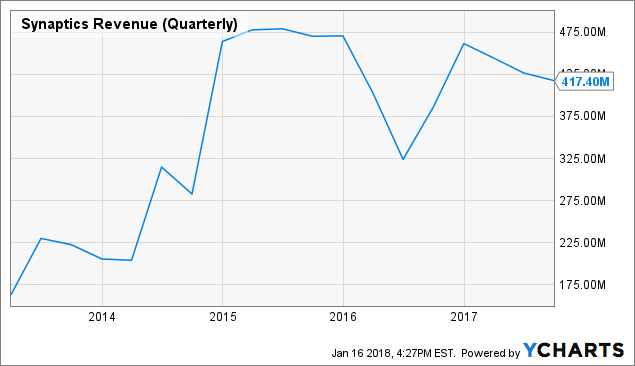 Figure 2: Since 2015, Synaptics Incorporated's Revenue Has Fluctuated Between $325 to $475 Million Per Quarter
Although Synaptics Incorporated managed to dramatically improve their top line in 2014, since the beginning of 2015, their quarterly revenue has remained trapped in the range between $325 to $475 Million. This lack of secular growth momentum was the key reason behind their bearish stock price since the start of 2015, which continued un til the end of Q3 2017. In fact, in Q3 last year, Synaptics Incorporated's quarterly revenue once again dropped and reached the lowest in a year at $417.40 million.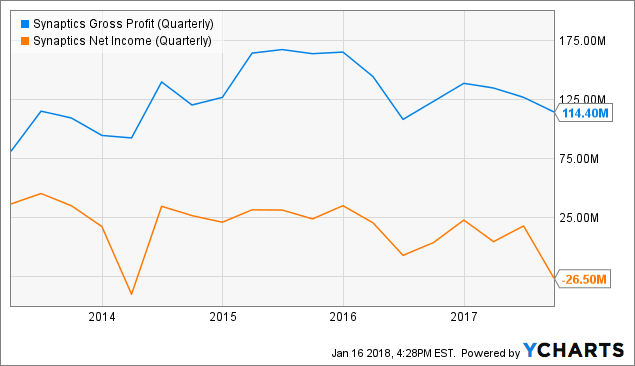 Figure 3: Synaptics Incorporated's Both Gross Profit and Net Income Had a Bad Quarter in Q3 2017
With the falling revenues, Synaptics Incorporated's management struggled to maintain profitability as well. During the first three quarters of 2017, their net income fell from $25 million in Q4 2016 to -$26.5 million in Q3 2017! Furthermore, their gross profit has fallen to a multi-year low of $114.40 million in Q3 2017 as well.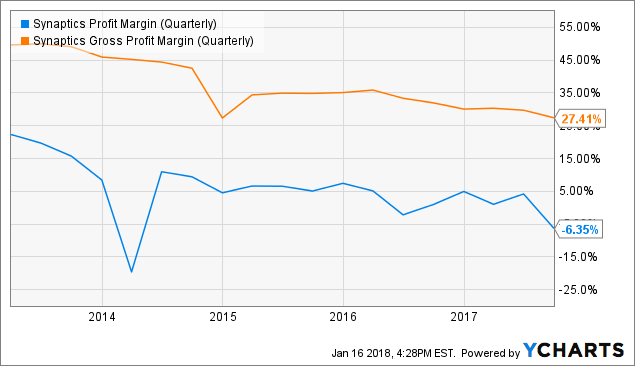 Figure 4: Synaptics Incorporated's Net Profit Margin Fell Dramatically in Q3 2017
While Synaptics Incorporated managed to keep their gross profit margin at 27.41, which has gradually declined from above 35.00% in Q1 2016, their net profit margin had a dramatic decline over the recent quarters. While Synaptics Incorporated Q2 2017 profit margin was positive at 5.00%, it sharply declined to -6.35% within a quarter in Q3 2017.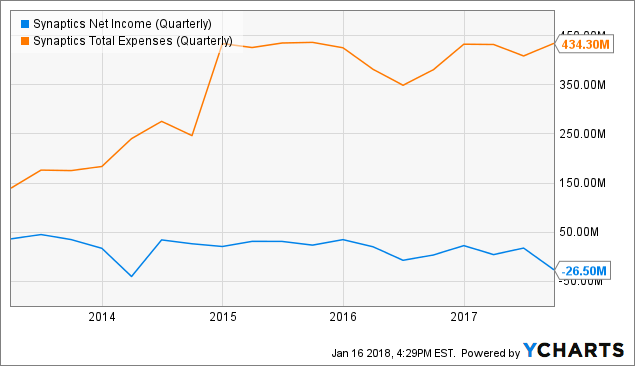 Figure 5: Synaptics Incorporated's Main Problem is Increasing Expenses Which are eating into Their Bottom Line
The key reason Synaptics Incorporated management has failed to maintain profitability in Q3 2017 is the rising expenses, which seemed to be uncontrollable. During 2016-2017 financial year, their quarter expenses have risen from around $350 million in Q2 2016 to $434.30 million in Q3 2017.
As we can see in figure 5, their increasing total expenses had a direct effect on their net income in Q3 2027.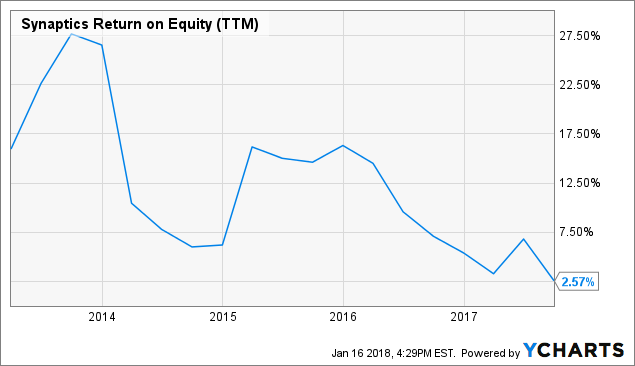 As Synaptics Incorporated's profits started to go down, their return on equity (ROE) has also dramatically fallen over the last few years. In Q3 2017, their TTM ROE fell to 2.57%, which is the lowest since the start of 2014.
What Synaptics Incorporated CEO Rick Bergman Had to Say in Fiscal Q1 2018 Earnings Call
During the Q3 2017 (fiscal Q1 2018) earnings call, Synaptics Incorporated's CEO Rick Bergman said that he was "pleased to report a solid" quarter where his company made a total revenue of $417 million.
He mentioned about two major acquisitions that may become growth drivers for the company in the coming quarters. While calling it a solid quarter, he admitted that his company actually made a GAAP loss of $0.79 per share. However, he was quick to shift the blame to the "acquisition-related items" in the balance sheet.
Conclusion
While Rick Bergman's claims have some merit regarding making a loss in Q3 2017 due to acquisition-related items, the financial performance of the company is yet to reflect any growth momentum. In fact, unless we see the Q4 2017 results, it will be pure speculation to bid up the price of Synaptics Incorporated, which experienced stalled growth momentum in the last several years and just posted the lowest return on equity last quarter during the last five-year timeframe.
As of January 16, 2018, Synaptics Incorporated had a mean price target of $47.71 and their stock price was trading at $47.36 per share. Given the latest bullish momentum, it may move above the price target, but in the short term, we do not see much upside potential for their stock price as it already trading closer to the price target.
Unless Synaptics Incorporated monument delivers on the promise of growth and at the same time, increases their bottom line and posts respectable ROE, we do not see their stock price to have a correct valuation at the current price level. Hence, it is strongly recommended that secondary investors consider waiting to see the actual revenue growth before increasing their exposure to Synaptics Incorporated.
Disclosure: I/we have no positions in any stocks mentioned, and no plans to initiate any positions within the next 72 hours.