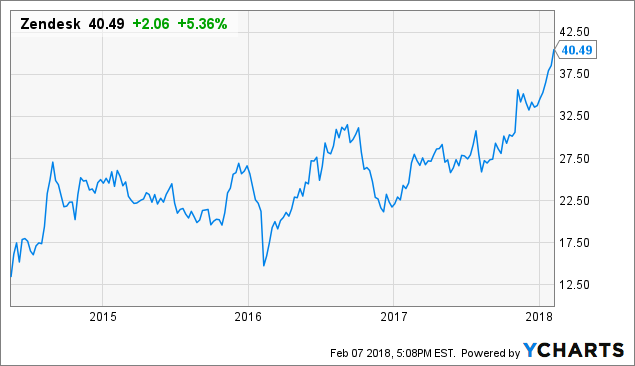 Figure 1: Zendesk Inc's Stock Price Appears to be Overvalued at the Moment
Zendesk Inc (NYSE:ZEN) released their Q4 2017 earnings on February 6, 2018, and their stock price has so far gone up sharply over the last few days. Although Zendesk Inc has turned into a multi-billion-dollar company over the last few years and we see great growth prospects, it is their bottom line that concerns us.
Zendesk Inc's current market price is trading above their mean price target and we strongly suggest that secondary investors do not bid up their stock price in hopes of growth because their management has repeatedly failed to create any value and losing money at an alarming rate.
Takeaway from Recent Financial Performance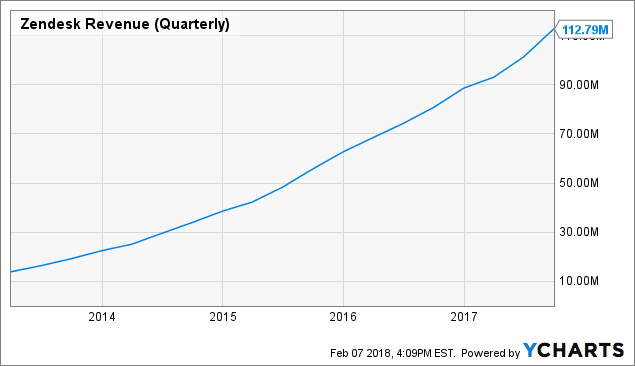 Figure 2: Since the end of 2013, Zendesk Inc's Revenue Has Gone Up by 710% to $112.79 Million
Over the last five years, Zendesk Inc had one of the most promising growth stories in the equities market. Since the start of Q1 2014, Zendesk Inc's quarterly revenue has gone up from just above $10.00 million and in Q3 2017, it reached $112.79 million, representing over 710% top-line growth.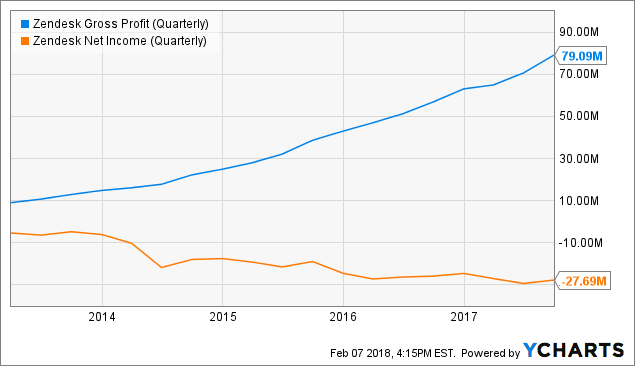 Figure 3: Zendesk Inc's Made Gross Profit but Failed to Achieve Net Profit in the Last 5-Year Period
While the above-average top line growth of Zendesk Inc translated well into sizable gross profit, which grew from only $10 million in Q4 2013 to $79.09 million in Q3 2017, their net income has actually gone down to -$27.69 million in Q3 2017.
Zendesk Inc's balance sheet reminds us of dotcom bubble era companies. While they have turned into a multi-billion-dollar business focused on customer relationship management and generating growth at record speed, the management has grossly neglected that the purpose of the company is to generate profit. Sure, all growth companies focus on expanding market share, but if they continue to do so for over five years and still expect investors to "hope" that someday they will see some profit, it just does not make any sense.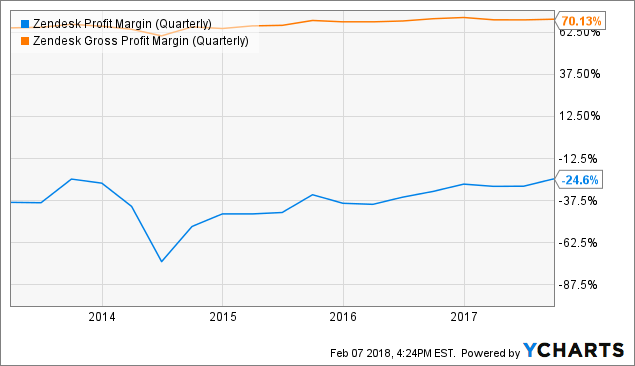 Figure 4: Zendesk Inc's Quarterly Gross Profit Margin Did Not Grow as Rapidly as Its Revenue While their gross profit amount growth looks impressive in figure 3, in reality, their gross profit margin did not grow as rapidly. Over the last five years, Zendesk Inc's gross profit margin fluctuated around 70% level. On the other hand, their profit margin actually went down sharply in 2014, then it gradually recovered since Q3 2014 and reached -24.6% in Q3 2017. Hardly a performance to brag home about.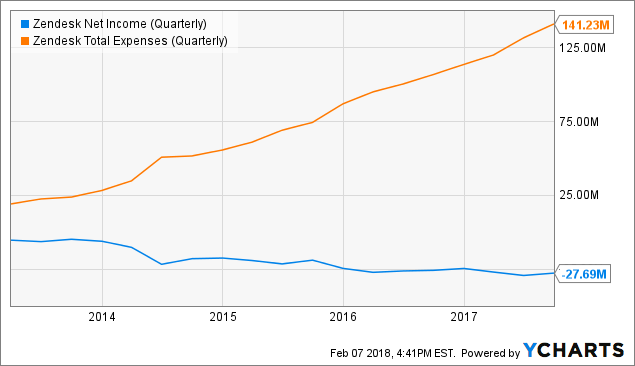 Figure 5: Zendesk Inc's Main Problem is Increasing Expenses Which are eating into Their Bottom Line
 The key reason Zendesk Inc's management has failed to maintain profitability in the last five years is the rising expenses, which seemed to be uncontrollable. During Q3 2017, their quarterly expenses were $141.23 million, up around $120 million from just over $20 million in Q4 2013!
As we can see in figure 5, their increasing total expenses had a direct effect on their net income in Q3 2017.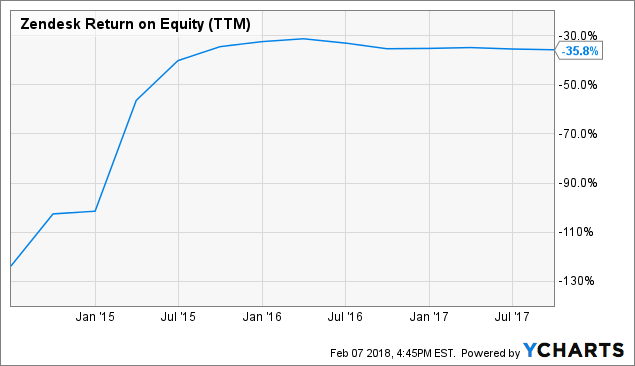 As Zendesk Inc has failed to manage expenses, their profits started to go down. As a result, their return on equity (ROE) has improved a bit, but it still remains -35.8% in Q3 2017. Unless their management takes the bottom line seriously and tries to balance growth with profitability, soon investors will lose faith in the company and start considering it as a bubble.
What Zendesk's CEO Had to Say During Q4 2017 Earnings Call
On February 6, 2018, Zendesk Inc increased their Q4 2017 corporate earnings and during the earnings call, their Founder, Chief Executive Officer, and Chairman Mikkel Svane once again focused on their growth momentum and claimed that he is very proud of their achievements.
"We expanded our product line. We increased our market penetration and of course, we rapidly grew our business, all while delivering strong progress in moving upmarket to serve larger companies," he said.
Nobody is arguing with the growth momentum of Zendesk Inc, what we are trying to portray is that if a company grows, so rapidly, but over the last five years, it has failed to deliver a single cent of profit to their shareholders, it speaks volumes about long-term goals of the management. Growth is great, but unless we see profits anytime soon, what is the value created in the process. All we see is investors have poured billions of dollars into the business of Zendesk Inc and their management has failed to even outline how long it might take to become profitable.
Conclusion
According to market research firm Gartner, the global customer relationship management software market going to experience a huge growth over the next few years and in 2015, it already grew 12.3% to $26.3 billion. Zendesk Inc has surely positioned itself to leverage this growing market and might become profitable in the coming years. However, so far, their management has failed to say how long it might take them to turn that red line into a green line on their balance sheet.
Zendesk Inc has a mean price target of $38.68 per share, which is lower than their current market price of $40.47. We believe that the growth-oriented business model of Zendesk Inc is fundamentally flawed as they have failed to achieve profitability in over half a decade. Hence, there is no point going gaga over the promise of more growth as we saw during their Q4 earnings call.
We believe Zendesk Inc's stock is way overpriced and it does not accurately represent their "present" balance sheet and it would be wise that secondary investors stay away from increasing their exposure to this company.
Disclosure: I/we have no positions in any stocks mentioned, and no plans to initiate any positions within the next 72 hours.