And finally, the iPhone 6s is available to the public on 9/25! With JeeQ Data tracking service, we have got the 6s debut day top seller summary at Best Buy online and retail stores. Here you are.
Highlights:
23 of the top 25 bestselling contract cell phones are 6s models, which also includes all top 10 best sellers
64GB model is extremely popular, taken 9 of the top 10 best seller spots
Space Gray is still the most popular color, though Rose Gold was most popular in pre-order time
4.7 inch 6s dominates the best seller list, only one 5.5 inch 6s plus barely made to top 10 list
Top 10 Bestselling iPhone 6s Summary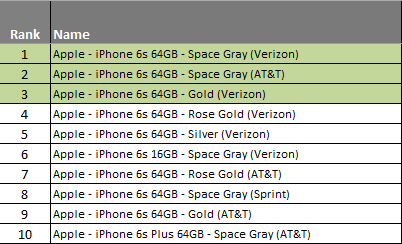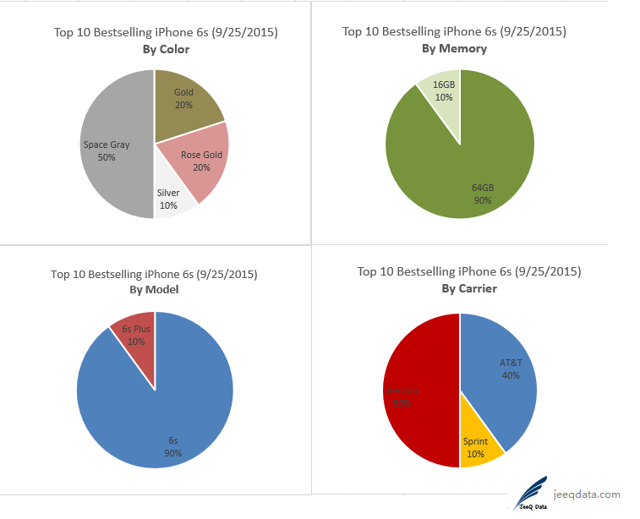 The Full Top 25 Bestselling Contract Phone List: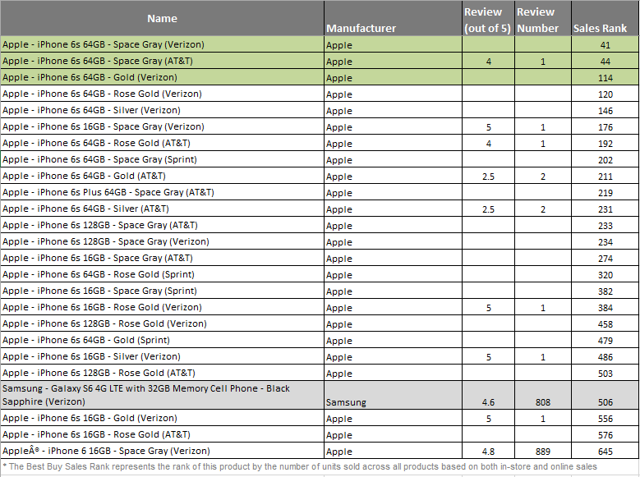 September Bestselling Cell Phone History by Manufacturer: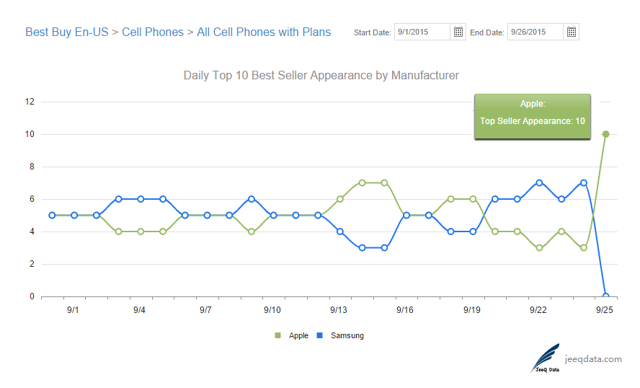 Disclosure: I/we have no positions in any stocks mentioned, and no plans to initiate any positions within the next 72 hours.