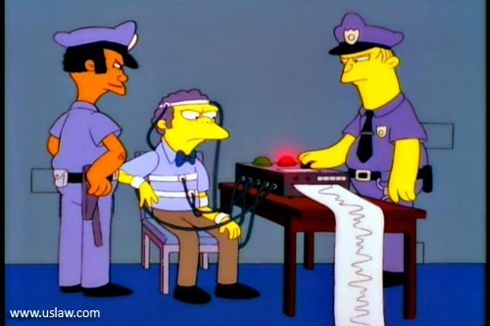 I've visited a couple hundred companies during my investment lifetime, and I find a company visit to be the most overrated part of due diligence.  I compare It to the UN visiting IRAQ trying to find WMD's.  The UN knows they aren't going to see "everything", and IRAQ knows they aren't going to show "everything".  When you visit a company you are seeing the best face of the company.  Managements tell their employees that an important investor is visiting the company.  Employees are given direct orders.  Employees are told to smile, exchange pleasantries with the visitors, act like they are impressed with anything said, and by no means act surprised or alarmed about anything.  An employee's office could be on fire and if I happen to be within visual distance, they have direct orders to sit there, smile, and embrace the thought of burning flesh.
All of this said visiting a company is a lot of fun.  Over the years I've got to experience some really cool things, like being over a mile underground in a silver mine to being in a building that looked like a NASA control  center with 25'x 75' screens that tracked every plane in the sky (this company ended up being a scam).  I've done site visits in East Texas where a CEO showed me gushing oil wells (also ended up being a scam), and drove real NASCAR racecars at Talladega Motor Speedway (Check out DJRT.OB, finally reported a nice profit in Q3).  Visiting companies can be a lot of fun, but does visiting really help in due diligence?  Ehh sort of.  It just takes time to know what to look for.  In the beginning I was usually so awestruck that I didn't have a clear head and always left wanting to buy stock.  It probably took 10 company visits before I had a game plan going into the visit.
Even now it's the nuances that tell you a lot.  For instance, when you are sitting down in the boardroom with management, ask the CEO:  "So what do you think you'll do next year?".  Pay attention to the CEO's response, but pay closer attention to how the CFO reacts.  It's funny how many times the CFO will have this ultra nervous look on his face.  As the CEO answers the CFO usually looks like he might be having a heart attack: losing all color in the face, cold sweats, dropping his head while trying to keep eye contact, and sometimes they even accidentally shake their heads sideways.  What I've learned is if you want the vision of the company talk to the CEO, if you want an honest assessment of the future performance, ask the CFO.  This is just one of many things you pick up on when visiting companies and rubbing shoulders with management teams.  I don't plan on giving away all my secrets
  I've often said that the best tool when doing DD would be to use a polygraph (lie detector test) on management.  Man that would be awesome.