VoiceServe is a software platform provider focusing primarily on delivering affordable, complete, next generation services to Internet Telephony Providers (ITSPs). Voiceserve Inc. is better known throughout the world as VoipSwitch (voipswitch.com). To-date, the Company has successfully installed over 16,000 VoipSwitch systems around the world. To further the breadth of VoipSwitch's system, the Company added VoIP dialers for cellular phones.  Over the last twelve months, the Company has introduced dialers for Blackberry and Apple's iPhone, in addition to its existing dialers for Symbian (Nokia, Motorola, Samsung, Sony, etc.), Android and Windows® cellular phones.  Subsequent to the June 30, 2010, the fiscal first quarter close, the Company introduced softphone dialers for Apple ,iPads and iPods, enabling the devices to conduct economical VoIP calls, worldwide. So in a nutshell VSRV makes money by selling VoipSwitch licenses and modules. The company plans to roll out an IPTV module in calendar Q4 2010, which it believes will be the first of its kind in the marketplace.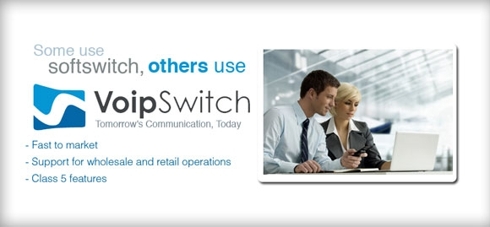 VSRV has grown 10-20% sequentially quarter to quarter since the company went public a couple years ago. This past quarter was the first quarter where revenues topped $1 million and the company reported its first profit. I participated in a PIPE in May/June which raised $690,000 for growth capital. The company since this time has increased its sales force from 5 to 10, and added ~20 engineers to facilitate and support its expected growth and R&D efforts. With all these new additions SG&A as a percentage of revenue is still expected to decrease throughout the year. The company believes it will double revenues to $7 million this year and be profitable all four quarters (April 1, 2010 – March 31, 2011). VSRV believes they will exit the year with 20% operating margins. I expect the company will report somewhere between $1.2 – 1.3 million in revenues for their Q2 2011 (Sept 30th 2010), with accelerated growth in Q3/Q4 to get them to $7 million for the year. 
VSRV is planning to attend 10 industry conferences this year (up from 4 last year) as they usually come away with several hundred leads after each conference. With the expanded and autonomous sales force, Voiceserve's management is concentrating their individual efforts on larger contracts. Management feels very confident in their ability to go head to head against the likes of Cisco for large VoIP contracts. I believe we could see the fruits of this labor over the coming months. Management is also very excited about new opportunities that have popped up in the transportation industries (cruise lines, shipping, airlines, etc). Just think of the ability for passengers on a cruise ship or airline to quickly download a softphone on your blackberry, iPhone, symbian, android or windows mobile device and make calls utilizing wifi while you are flying to your destination for pennies on the dollar. 
The company has ~36m shares outstanding and doesn't believe it will ever need to raise money again. If the company is able to double revenue this year and show a nice 3-4c EPS bottom line the stock will be much higher than the current stock price. I've accumulated a chunk of stock around the current price in the open market earlier this year, also participated in a PIPE and look forward to following this little gem throughout the year. VSRV is scheduled to present at a couple investor conferences in November/December which will likely be the company's coming out party so to speak.  With a lot of buzz brewing lately around Vonage (NYSE:
VG
), a Skype IPO, and the MagicJack reverse merger into Vocaltec Communications (NASDAQ:
CALL
), Voiceserve (
OTCPK:VSRV
) may be small but at least it is a profitable way to play the space. To learn more about the company and its products, visit
www.VoipSwitch.com
and
www.CalltoPBX.com
Disclosure:
LONG VSRV