It seems my July forecast for GBG's stock price was too conservative.

Here is the Forecast Chart from July 18th.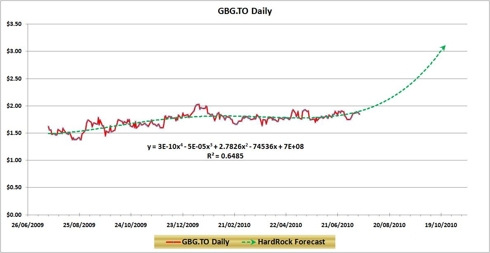 Note that GBG has already surpassed $2.50 Cdn ahead of schedule.

Here is the new forecast chart today, Sep 13th 2010.  The R squared statistic is higher also at .76, which means 3/4 of the price action is related to the time.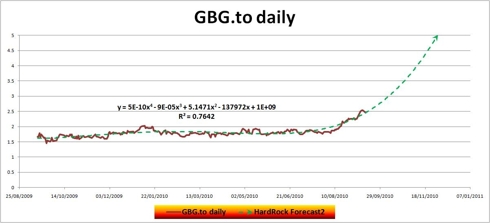 You the reader can believe what you will, but GBG is going up bonkers!

Just da way I see dat!
HardRock

Disclosure: Long GBG