CRI-report: The largest retail chains continue expansion on the Polish market through acquisitions or organic growth, while the market remains attractive for new entrants as well. E-commerce is gaining grounds as retailers try to address demand by adjusting prices and products offers.
Hypermarkets and supermarkets expansion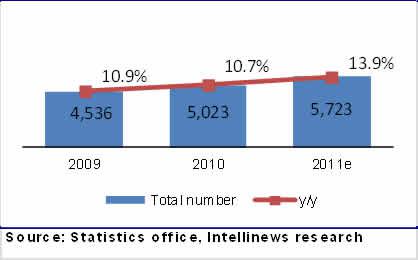 Polish retail market reported positive performance in 2011 and prospects for this year remain optimistic in all segments, yet growth is likely to decelerate, alongside the same expected pattern of the macroeconomic indicators.
The economic slowdown and shrinking purchase power already reflected in consumers' buying patterns in 2011. Consumers limited spending on non-basic goods and sought cheaper products, reorienting towards discount stores and private label products.
Please go to www.cri-report.com/1182-intellinews-polish-retail-…