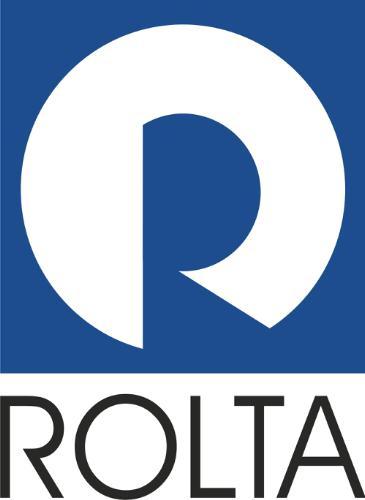 Rolta (OTC:RLTAY), without our knowledge of any public disclosures (that we can Identify) has extended the bond voting period.
Rolta's website claimed that the bondholder vote ended the 23rd of March, 2018, but it is our belief they are calling people to make special considerations aimed at changing their vote before they officially start counting. They confirmed today, (3-28-2018) that the bondholder vote counting has not even started.
We estimate that by accepting Rolta's $500 Million (NYSEARCA:USD) bond plan, Rolta could return as low as 35 cents on the dollar, per bond. Please review our second seeking alpha letter on why bondholders should vote no.
Mr. Singh (Managing Director & CEO of Rolta, also the person most responsible for the default) who also controls a substantial portion of company stock, has asked bondholders on two occasions now to accept a significant haircut while he is demonstrates the following actions (which, in our opinion) aimed at enriching himself:
1. Rolta is trying to enhance their stock position by giving a haircut to bond holders. This a blatant attempt to gain an advantage, utilizing their defaulting debt to springboard to a higher stock value.

2. Mr. Singh is on Indian TV promoting the stock, basically on a dog and pony show toting the "improved debt structure" (again that comes at the demise of bondholders). Mr. Singh was recently on TV and was quote as saying that a dividend is "In the Cards", as he repeatedly continues to try to pump up the stock. This is not the first talk of a stock dividend by Mr. Singh, see another past seeking alpha article covering Rolta's misguided prioritization of stockholder interests over those of bondholders.
Watch the videos below:
3. It is our understanding the Mr. Singh has personally contracted to sell his substantial position in company stock, using bondholders losses as a tool for significant personal gain.
It is shocking to see what lengths of manipulative and unethical behavior some people will go to simply to improve one's own personal fortune.
We talked to a Rolta bond analyst in a private conference call, where he very boldly predicted that Rolta bonds would default on their newly issues in about a one-year time frame, for the second time.
Our question is this: Why wouldn't they default again? If they (Rolta) can achieve a significant increase to their private wealth and get away with it, why not repeat it?
So after the restructuring, if Rolta leverages up the dividends (which could significantly reduce their cash reserves-- and they are poor in cash collection), all they would need is another short term drop in business, and, shazam-- a second default. Worse yet, judged by the many communications on TV (in an effort to attain short term stock gains for himself) Mr. Singh, is possibly unaware that the future for Rolta he is presenting, is steering Rolta on a rogue course towards a second bond default.
If Mr. Singh grants himself significant stock options (again, he is in control) while keeping cash reserves and collections at a sub par level, it would lead us to believe the likelihood of a second bond default, in our minds, changes from plausible to very predictable.
We believe Mr. Singh is attempting to profit through his own mismanagement by repeatedly and unethically placing the interests of stockholders before those of bondholders. The idea that he is positioning the company for a second bond default gives us an ill feeling inside, as we believe that most (if not all of the value) of Mr. Singh's future stock gains are inversely linked, and possibly proportionate to bondholders' acceptance of significant losses.
Many bondholders have stated that they might vote with Rolta, as they have signaled to us that they see very limited ability to achieve better future results, and that they "have no other reasonable options", with the ad hoc committee voicing their only reason for accepting the vote as: "We believe it represents the best option for bondholders". Well, our research and contacts have found this not to be true at all. India has greatly improved their bankruptcy laws in the last couple of years, and have also greatly enhanced the legal position for holders of defaulted notes, and Rolta clearly is in default.  We ask Rolta Bondholders to visit our website and sign up for email updates on Rolta. We have also already agreed to travel to Mumbai, India (at our own expense), and is also in contact with several leading Indian law firms specializing in corporate bankruptcies to attempt to help manage Rolta's bond default through legal recourse instead of accepting the repeatedly failed, and now manipulated, ad hoc committee vote.
We believe Mr. Singh's control position could and should be greatly diluted through a short term legal bankruptcy process, allowing a real fiduciary and professional management team to be installed to run this business, placing bondholders in legal ownership and control positions. We ask that you change your VOTE TO NO on Rolta's bondholder vote, and break this vicious, self-serving cycle of corporate greed and irresponsibility --thus giving our group a chance to achieve a real positive change.
Disclosure: I/we have no positions in any stocks mentioned, and no plans to initiate any positions within the next 72 hours.
I wrote this article myself, and it expresses my own opinions. I am not receiving compensation for it. I have no business relationship with any company whose stock is mentioned in this article.