It has been a few weeks since my original article introducing my thesis on Japan and a few of my positions, so I thought I'd provide an update and introduce a few more of the stocks I own.
Update
Since mid-February, the Nikkei 225 is up about 7%.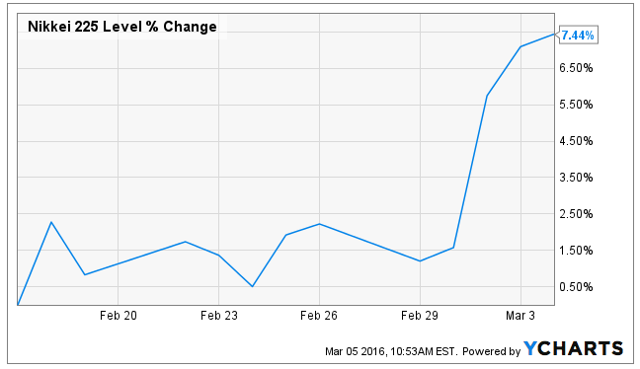 The yen has also strengthened against the dollar, so returns have been good. The stocks I own have definitely performed well. One is up over 40%.
I've followed some Japanese market news and it seems that the move to cut interest rates to negative is getting most of the attention. Fixed income investors in Japan arescrambling to find fixed income that still offers positive yield. 80% of JGBs are already trading at negative yields. As I said in the original article, the only game in town will be Japanese stocks and a large scale capital rotation to equities makes a lot of sense.
Now I'll introduce a few more companies.
Tenox (1905)
Tenox is a major construction firm specializing in building foundations. It began business in 1970 as a sales and installation agency of another Japanese firm and has grown through development of new construction methods for medium and high-rise buildings. The most striking thing about this business, and one of my concerns, is the cyclicality. They've had a few unprofitable years and seen a revenue drawdown of over 1/3. Right now, revenue is mediocre, but margins are much higher than the long-term average - 8.3% vs. 2.9%. The chart does not look great and seems to confirm this business is near a cyclical peak:

Source:Reuters
Cyclical stocks can still be buys near peaks at some price though, and I think Tenox is at that price.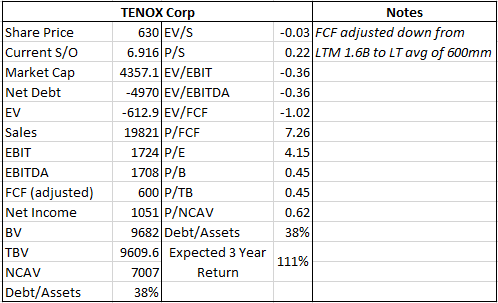 I addressed the cyclicality by adjusting FCF down from the current 1.6B to the 9-year average of about 600mm. It's important to note that although this business has had some bad years, it's clearly been very profitable through the cycle, having generated 5.5B of FCF and 5B of operating income over the last 9 years. It trades for less than cash and looks cheap by virtually all fundamental metrics. Lately I've been trying to take a more holistic approach to valuation - looking at value through many different lenses instead of relying on one approach. Tweedy Browne uses a great analogy of all the different valuation metrics representing pieces in a mosaic. The idea is only to pull the trigger in situations where the pieces come together to form a clear image of a cheap stock. That's definitely the case with Tenox.
The company just reduced their minimum lot size from 1,000 shares to 100 on March 1, which is a very shareholder-friendly move and could serve as a near-term catalyst. I also wanted to note that the company is 2.9% owned by Taiyo Kisokogyo (1758), which I also own and introduced in my last article. This confirms my point about the many layers of value in the Japanese market. Taiyo Kisokogyo looks cheap even if you value their stockholdings at market, but clearly I think the Tenox holding is worth much more than market and there's a good chance that's true of the other holdings as well. Finally, the company changed its president a year ago, which I view as a positive for corporate governance given that many other Japanese corporations show complacency in corporate governance with employees married to their positions.
KG Intelligence (2408)
One of the most straightforward investments in the basket. It's a small magazine publisher that also seems to have salon locations where it offers wedding consultation services. My heuristic reaction to the above description is:
Magazine business is probably in decline
Probably a high margin, capital light business
Sticky with customers offering high touch services
The financials do show some revenue decline, but the arithmetic shows it's still very attractive on a going-concern basis. They've got 5B of net cash, the business is worth at least 1B, more like 4B, and they should generate at least 1B of FCF over the next few years. All that on a 4B market cap.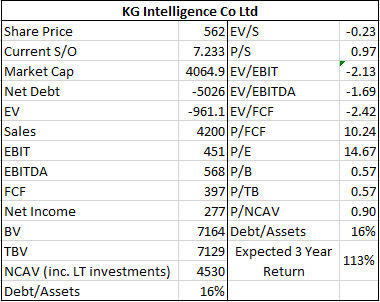 By some of the metrics it looks a little more expensive than other names in the basket, however these metrics ignore the cash position. 15x earnings isn't that meaningful when it's ignoring the elephant in the room - 5B of net cash in the bank.
They've been substantially profitable and FCF positive in all of the last 8 years. They do very, very minor share repurchases, but the dividend yield is around 3.6%. Management owns 8.1% of the company.
Okayama Paper (3892)
This was one of the first Japanese companies I researched and I spent a lot more time on it than I needed to. It's a paperboard manufacturer that was established over 100 years ago in 1907. 86% of revenue comes from the manufacture of cardboard and paper tubes (think toilet paper), and the remainder comes from fancy cardboard cartons, examples of which are shown below: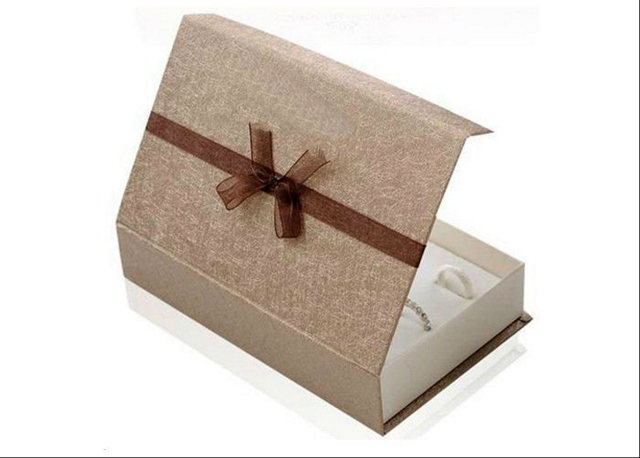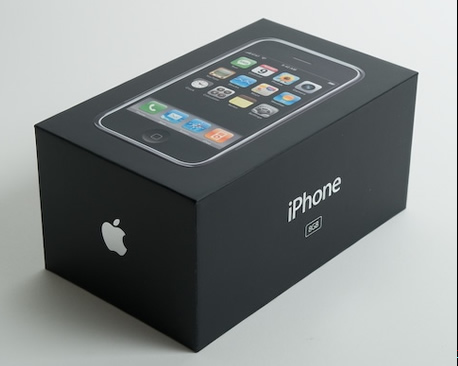 They've done an incredible amount of repurchases. 30% of shares are in the treasury. It's hard to keep up with the decline in share count! In addition to open market repurchases, in October they bought back 15% of shares at what was then the market price from the company's second largest owner. Because of the share repurchases, the diluted s/o number on the income statement is very inaccurate because it's a quarterly average. As of the end of Q2 (November 2015), shares outstanding were 4.919mm, while the income statement shows 5.282mm. When I first started researching this company they were at 5.768mm. They also pay a 2.75% dividend yield, so capital return is excellent.
One thing I'd like to point out is that these small Japanese manufacturers are not like 3rd world sweatshops. They are ISO-certified and Japan is an international leader in manufacturer, having originated "just-in-time" manufacturing and obsessing over best practices. Okayama Paper's headquarters and plants are ISO 9001 certified.
Profits have declined recently, but the company remains profitable and even if you value the business at zero, this stock should do well given that more than double the market cap is in net cash: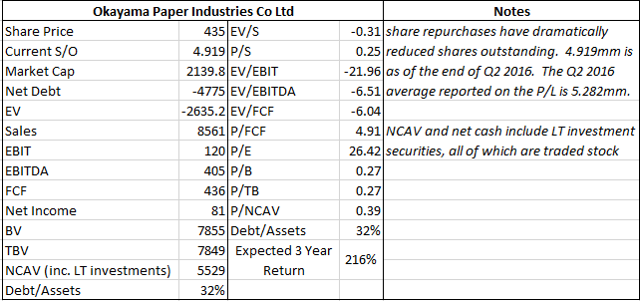 Isamu Paint (4624)
Isamu Paint makes, you guessed it, paint. Their paints are primarily made for auto repair, but they also make construction and industrial paints.Here is their mascot: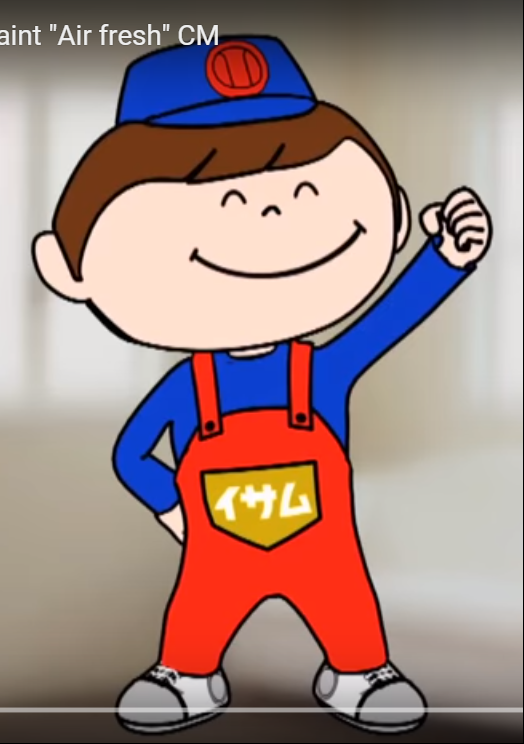 I generally think of paint as a structurally attractive business because it's a differentiated product that purchasers are not totally price sensitive with. Buffett's investment in Benjamin Moore confirms this. I also like that it's a simple business. They only have one segment and sell one thing: paint.
In July they issued a press release saying they were considering reducing their minimum lot size from 1,000 to 100 shares, but it hasn't happened yet. They have spent 200mm on repurchases over the last 3 years and pay a 2.2% dividend though.
The big story here is that it's very hard to tie back all of the securities on their balance sheet. In addition to cash, there's ST securities, LT investment securities, and LT time deposits line items that caused me much grief. I was able to verify some of it but not all as being time deposits, listed stock, and bonds, which is common as many of the Japanese companies have equity method subsidiaries that can get lumped in. I ended up including these items at 50%. The stock still looks very cheap with that conservatism. It trades at an enterprise value of zero despite a stable, consistently profitable business that has generated 5.1B of FCF over 9 years.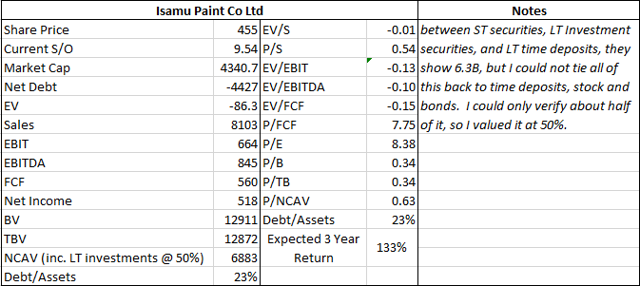 Conclusion
I don't have much else to say other than that there are still many cheap small cap value stocks in Japan and Tenox, KG Intelligence, Okayama Paper, and Isamu Paint are a few more of them.