Volatility:
The VIX rose 7.6% this week, ending the week at $19.87, after spending most of Friday over $20.00, as the market lost over 2% on Friday, following negative reactions to Fed chief Powell's speech at Jackson Hole.
This Week's Options Trades:
We added covered call and put-selling trades for large cap dividend stocks IBM and STX to our Covered Calls Table and to our Cash Secured Puts Table this week.
There are now several put-selling trades with breakevens below 52-week lows, including COP, IVZ, SLB, and others.
Market Indexes:
It was yet another volatile week for the markets, with Fed chief Powell's speech falling on negative ears - the market was looking for reassurance of a deep interest rate cut in September, or even a cut announcement at the meeting, but it didn't happen.
Investors think another interest-rate cut in September is a foregone conclusion, but other Fed officials' comments indicate that the FOMC rate- setting committee has a difference of opinions on that subject.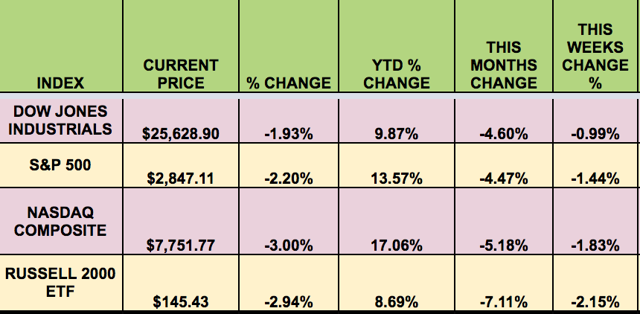 Our legacy service, DoubleDividendStocks.com, focuses on selling options, combined with high dividend stocks.
Disclosure: I/we have no positions in any stocks mentioned, but may initiate a long position in IBM over the next 72 hours.