Navidea Biopharmaceuticals: Was this the bottom?
I recently wrote an article on Navidea Biopharmaceuticals, Inc (NYSEMKT:NAVB) that looked at where they are now, their operations, and potential for a turn around. In the article I stated that there would be a turn around, but I wasn't sure we were at the bottom yet. It looks like I may have been wrong.
Since the article the company announced the FDA granted Fast Track Designation to Navidea for Lymphoseek® and Sentinel Lymph Node Detection in Patients with Head and Neck Cancer. There was increase buying going into the announcement, but the announcement has sent the stock climbing higher: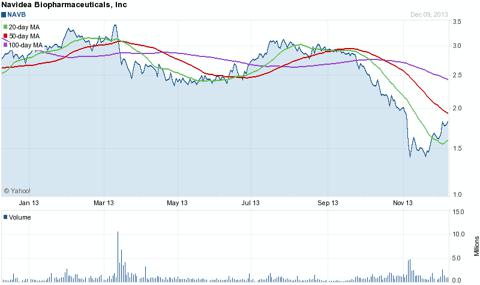 There are over 300,000 breast cancer and melanoma patients diagnosed each year. From the last article I wrote, there were many that posted comments about how much more effective Lymphoseek is than current methods for identifying lymph nodes draining from tumors.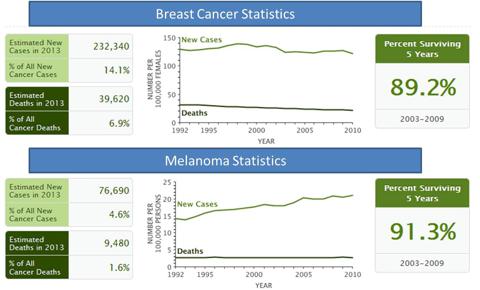 While these are some of the most prolific types of cancer, NAVB is seeking to get approval for more types of the disease. Since Head and Neck Cancer is pretty broad, I attempted to define it based on those listed by the National Cancer Institute to Thyroid, Oral Cavity and Pharynx, Brain and Other Nervous System, Esophageal, and Larynx Cancers. This would represent over 150,000 diagnosis per year.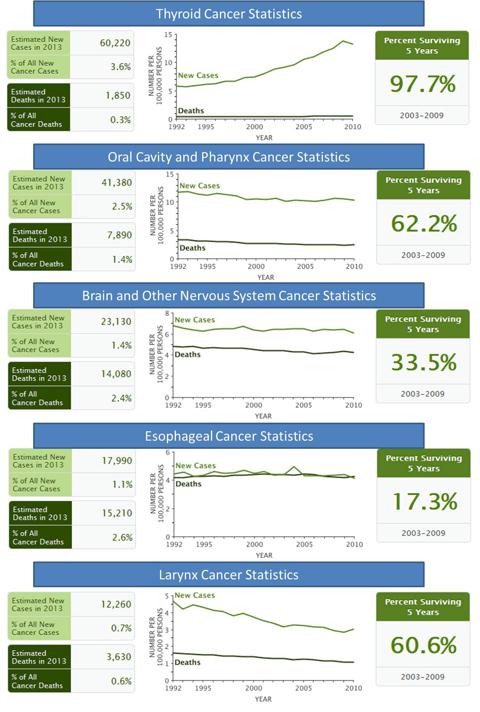 I hate to think of these numbers in terms of potential customers, and prefer to see them as people that can benefit from the science and research the company has conducted. By getting approval from the FDA, the company will increase the number of patients it can reach by 50%.
There are still a lot of concerns I have for this company. Like I mentioned before, the company is spending a lot on Research and Development, and their burn rate will exhaust cash supplies if they don't either slow R&D, focus the R&D they are conducting to the most likely and beneficial candidates, or can increase the cash flow from Lymphoseek.
Disclosure: I am long NAVB. I wrote this article myself, and it expresses my own opinions. I am not receiving compensation for it (other than from Seeking Alpha). I have no business relationship with any company whose stock is mentioned in this article.