Posted and earnings setup for GE earlier today for my subscribers and thought I would share it here. We have been tracking GE for some time and targeting over 30 longer term.

While it is possible this is still only a subwave 4 inside blue (3), either way we have a nice corrective consolidation from the 161.8% back to the 100% into ER tomorrow morning.
That screams perfect Fib PinBall to be and a setup for a 5th of (3) higher or just the (5) of (NASDAQ:III).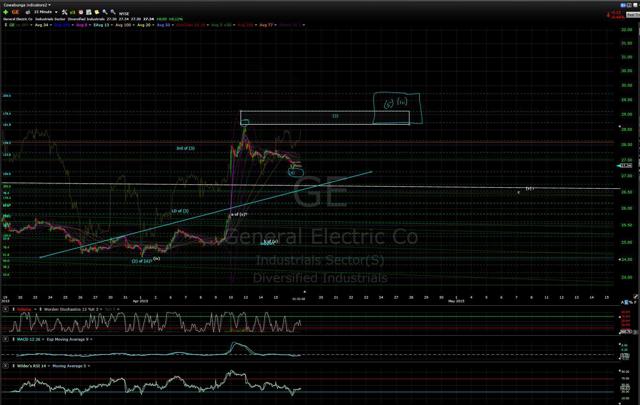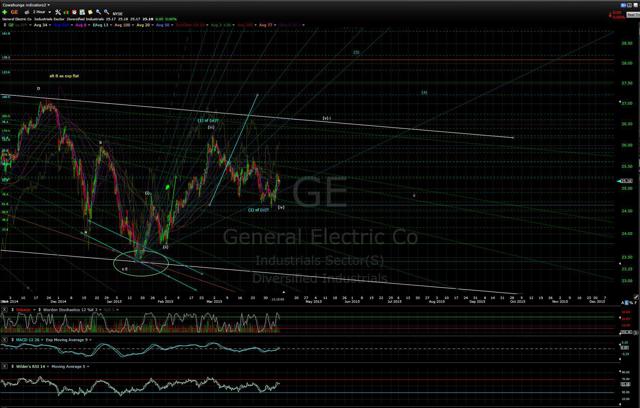 Disclosure: The author is long GE.