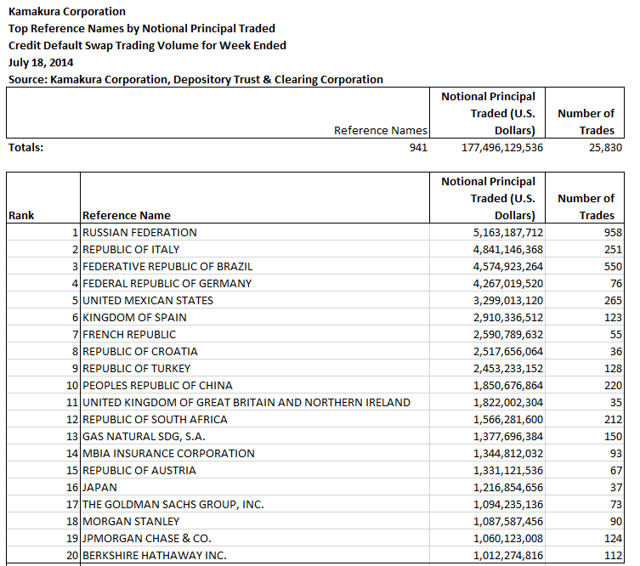 No firm has fans as passionate as the fans of Warren Buffett and Berkshire Hathaway. Those fans will be astonished that there were 112 trades for $1.0 billion in notional principal on the bet that Berkshire Hathaway will default in the next five years--and that was trading volume for the week of July 18 alone. This is a situation that warrants monitoring.
This chart ranks the reference names traded in the credit default swap market in the most recent week by the notional principal of credit default swaps traded on that reference name. The number of reference names traded, the total notional principal traded for all reference names, and the total number of trades are given at the top of the chart.
The data is provided by Kamakura Risk Information Services. For more information please contact info@kamakuraco.com.
Disclosure: The author has no positions in any stocks mentioned, and no plans to initiate any positions within the next 72 hours.