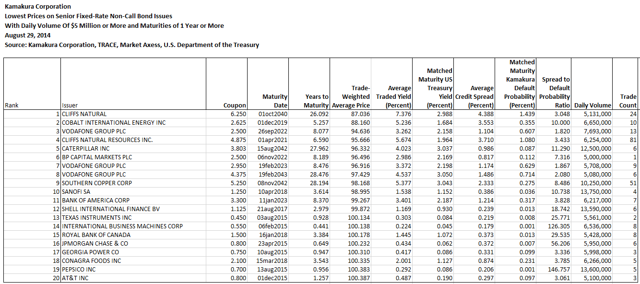 This chart ranks bond issues in the fixed rate U.S. market for non-call senior debt by bond price, starting with the lowest price traded on this date.
The data is provided by Kamakura Risk Information Services. For more information please contact info@kamakuraco.com.
Disclosure: The author has no positions in any stocks mentioned, and no plans to initiate any positions within the next 72 hours.