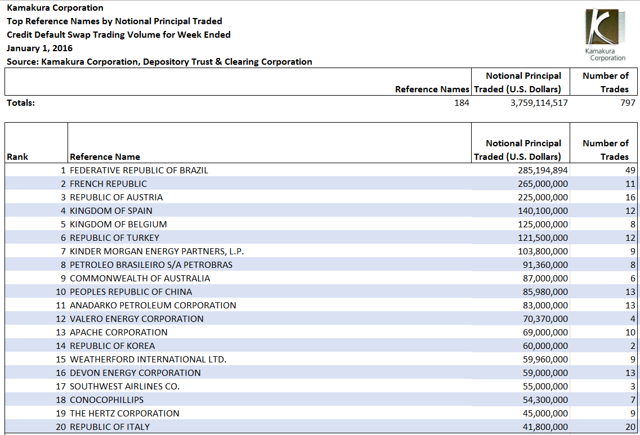 In a week of very light trading, data released Tuesday by the Depository Trust & Clearing Corporation shows that Kinder Morgan Energy Partners, LP, a unit of Kinder Morgan Inc. (NYSE:KMI), was the most heavily traded corporate reference name for the week ended January 1, 2016. High trading volume doesn't necessarily mean high risk, but it normally does indicate a substantial difference of opinion among market particiants.
Data courtesy of Kamakura Risk Information Services (KRIS).
Disclosure: I/we have no positions in any stocks mentioned, and no plans to initiate any positions within the next 72 hours.