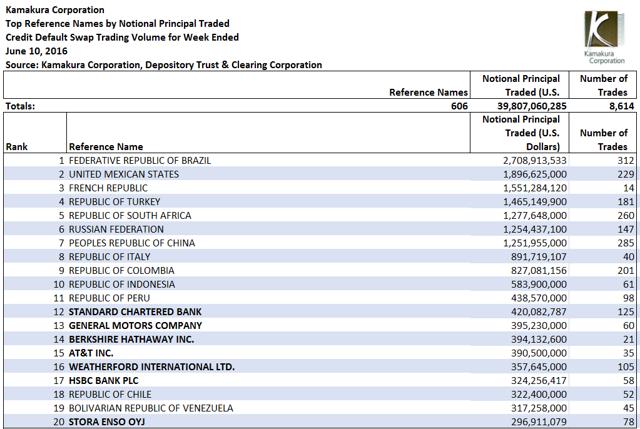 This chart from Kamakura Corporation ranks the 606 reference names for whom credit default swap trades were reported by the Depository Trust & Clearing Corporation last week. Standard Chartered , General Motors (NYSE:GM) and Berkshire Hathaway Inc. (NYSE:BRK.A) (NYSE:BRK.B) were the three most heavily traded reference names. As we emphasize in every post on this topic, we think a high volume ranking says more about the diversity of opinions about a firm's credit quality than it does about the level of risk. Nonetheless, this is not something a typical chief executive officer or corporate treasurer would want to see.
Updating the last two years of trading, you can see from this chart that the 420 million in weekly notional principal traded on Standard Chartered was not unusual relative to the last 104 weeks.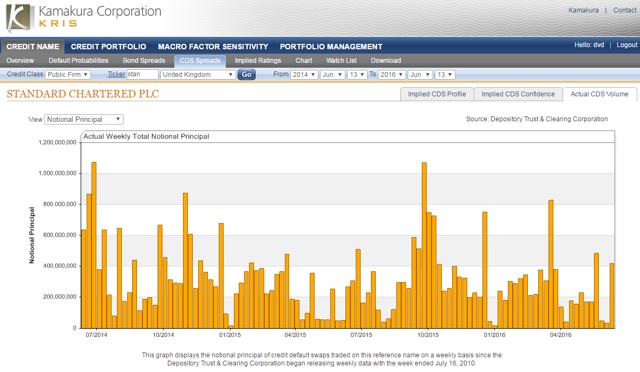 General Motors' $395 million in volume, however, was the fifth highest weekly total for the last two years.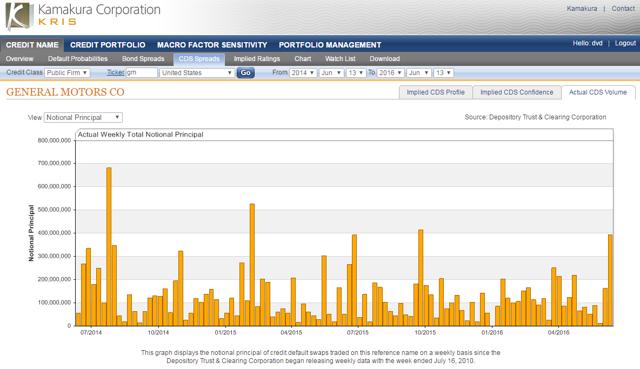 Berkshire Hathaway Inc. volume of $394 million is actually quite modest for a firm that saw volume spike to almost $2.5 billion in the middle of 2015 and which has exceeded $ 1 billion in weekly volume on 4 occasions in the last 2 years.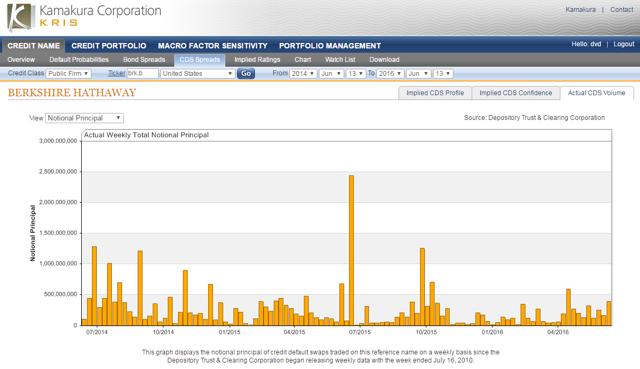 Default probabilities for the three firms show they have dramatically different risk profiles. Berkshire Hathaway's annualized five year default probability (in blue) is well below that of Standard Chartered (in red) and General Motors (in yellow).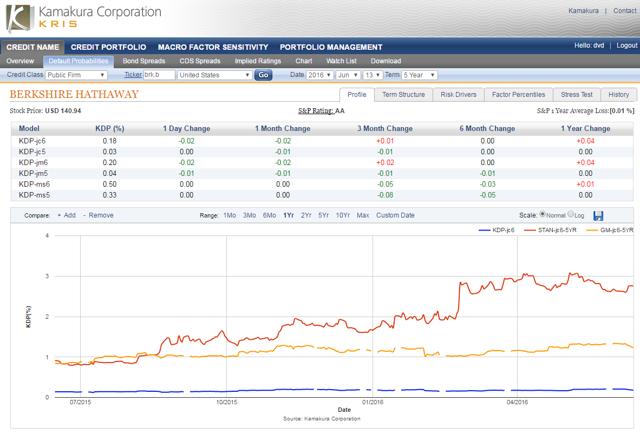 Top of Form
Disclosure: I/we have no positions in any stocks mentioned, and no plans to initiate any positions within the next 72 hours.