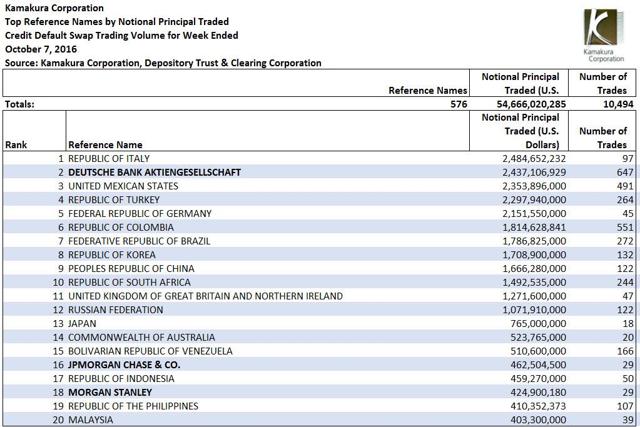 Data released late Tuesday by Depository Trust & Clearing Corporation and compiled by Kamakura Corporation shows Deutsche Bank AG at the 2nd largest volume of all counterparties in the credit default swap market last week. Normally the top 10 names by volume are sovereigns. This is the highest rank for a corporate reference name in recent memory.
The high volume means that a considerable diversity of opinion about the bank's risk persists.
Disclosure: I/we have no positions in any stocks mentioned, and no plans to initiate any positions within the next 72 hours.