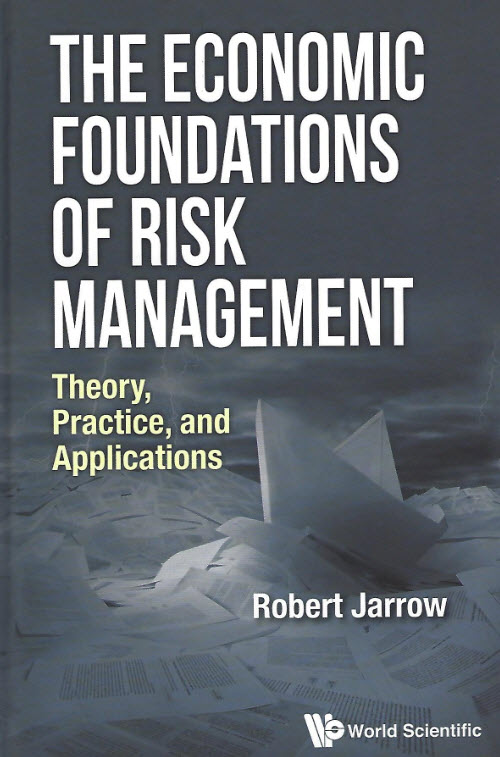 Kamakura Corporation announced today that Managing Director for Research Prof. Robert A. Jarrow has published an important new book entitled " The Economic Foundations of Risk Management." Prof. Jarrow, who is also Ronald P. and Susan E. Lynch Professor of Investment Management at Cornell's Samuel Curtis Johnson School of Management, has been Managing Director for Research at Kamakura Corporation since 1995 and sits on the firm's Board of Directors. The new book presents the economics, rather than the mathematics, of the models on which the practice of risk management is based. The new book, from publishers World Scientific, includes classic risk management case studies on Penn Square Bank, Metallgesellschaft, Orange County, Barings Bank, Long Term Capital Management, the recent credit crisis, and Washington Mutual.
Kamakura founder and Chief Executive Officer Dr. Donald R. van Deventer explained the high degree of interest in the book on Thursday, "Professor Jarrow has a truly unique perspective on the theory and practice of risk management. He has been a pioneering researcher responsible for breakthroughs like the Heath, Jarrow and Morton no arbitrage framework for multi-factor interest rate models and the development of the theory of reduced form credit models with Prof. Stuart Turnbull, extending the credit modeling research of his thesis adviser at the Massachusetts Institute of Technology, Nobel laureate Prof. Robert C. Merton. Prof. Jarrow also developed the forward price martingale measure. In addition, Professor Jarrow has spent 22 years deeply involved in the applied practice of risk management through his role at Kamakura Corporation. He has been deeply involved in the development of the world's first truly enterprise wide risk management system Kamakura Risk Manager, which uses Prof. Jarrow's insights to integrate credit risk, market risk, asset and liability management, funds transfer pricing, capital adequacy calculations, and market-based accounting calculations like IFRS9 and the FASB's Current Expected Credit Loss model (OTCPK:CECL). Prof. Jarrow's reduced form credit modeling is also at the heart of the development of Kamakura Risk Information Services default probability and fixed income service. Prof. Jarrow works closely with key clients of Kamakura Corporation on leading edge risk management issues. It is this combined excellence in both theory and practice that sets Prof. Jarrow himself and this new book apart."
Kamakura's President and Chief Operating Officer Martin Zorn added, ""One of my favorite Bob Jarrow quotes is 'history is just one scenario from a Monte Carlo simulation.' Risk practitioners today face a reality that has limited historical perspective whether one considers negative interest rates in over 25% of the global GDP, cost of capital at or near zero, extraordinary Central Bank actions or the insatiable appetite for yield in an environment that has no equivalent. In a world of uncertainty and limited data one must look to the past as a guide to leverage today's best practices in economics to simulate the probability of expected outcomes to properly measure and manage risk. Professor Jarrow and Dr. van Deventer have a 22 history of being right on the issues and providing the market with best practice tools on how to manage risk in an uncertain environment."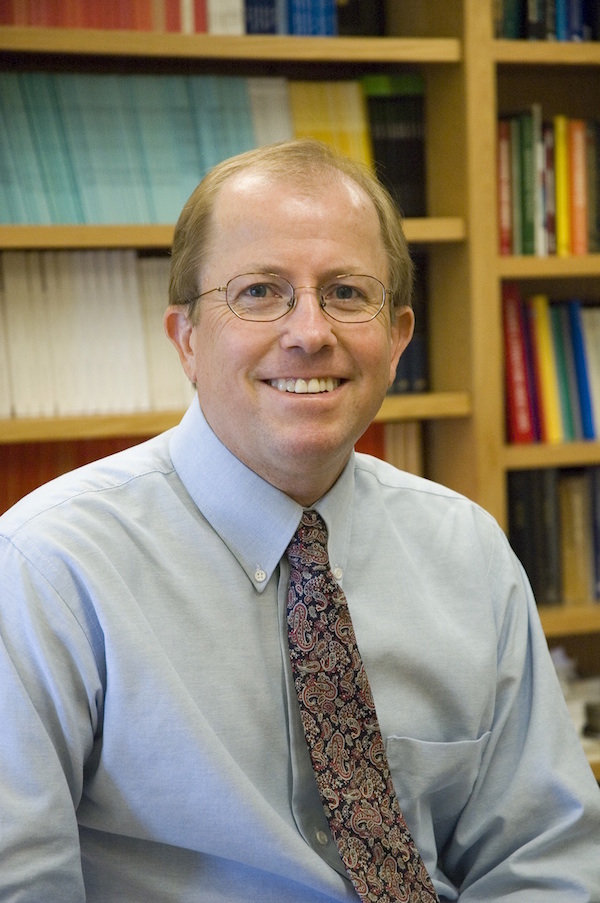 Professor Jarrow's research has contributed heavily to the models and tools that are now the standards for pricing and hedging derivatives in major investment and commercial banks. His research was the first to study market manipulation using arbitrage-pricing theory and to distinguish between forward and futures prices. He has been the recipient of numerous prizes and awards, including the CBOE Pomerance Prize for Options Research, the Graham and Dodd Scrolls Award, the Bernstein Fabozzi/Jacobs Levy Award, the 1997 IAFE/Sungard Financial Engineer of the Year Award, and Risk Magazine's 2009 Lifetime Achievement Award. Prof. Jarrow is on the advisory board of Mathematical Finance, a journal he co-founded in 1989. He is also an associate or advisory editor for numerous other journals. He is an IAFE senior fellow, and he is included in both the Fixed Income Analysts Society Hall of Fame and Risk Magazine's 50-member Hall of Fame. Prof. Jarrow has written six books, including the first textbooks on the Black Scholes and HJM models, as well as over 200 publications in leading academic journals.
About Kamakura Corporation
Founded in 1990, Honolulu-based Kamakura Corporation is a leading provider of risk management information, processing and software. Kamakura was named to the World Finance 100 by the Editor and readers of World Finance magazine in 2016 and 2012. In 2010, Kamakura was the only vendor to win 2 Credit Magazine innovation awards. Kamakura Risk Manager, first sold commercially in 1993 and now in version 8.1, is the first enterprise risk management system with users focused on credit risk, asset and liability management, market risk, stress testing, liquidity risk, counterparty credit risk, and capital allocation from a single software solution. The KRIS public firm default service was launched in 2002. The KRIS sovereign default service, the world's first, was launched in 2008, and the KRIS non-public firm default service was offered beginning in 2011. Kamakura added its U.S. Bank default probability service in 2014. Kamakura has served more than 330 clients ranging in size from $1.5 billion to $1.6 trillion in assets. Kamakura's risk management products are currently used in 43 countries, including the United States, Canada, Germany, the Netherlands, France, Austria, Switzerland, the United Kingdom, Russia, the Ukraine, Eastern Europe, the Middle East, Africa, South America, Australia, Japan, China, Korea, India and many other countries in Asia.
Kamakura has world-wide alliances with Fiserv ( www.fiserv.com) and SCSK Corporation ( http://www.scsk.jp/index_en.html) making Kamakura products available in almost every major city around the globe.
Disclosure: I/we have no positions in any stocks mentioned, and no plans to initiate any positions within the next 72 hours.