Globally Smartphone industry is going through a challenging time, and for the first time since inception, global sales remained flat at 334.9 million units (1Q '16, source: IDC), a minimal upside compared to 334.3 million units (1Q '15)
Slowdown in smartphones sales is witnessed due to economic slowdown and intense competition from low cost models, which are eroding profits and making it difficult to gain market share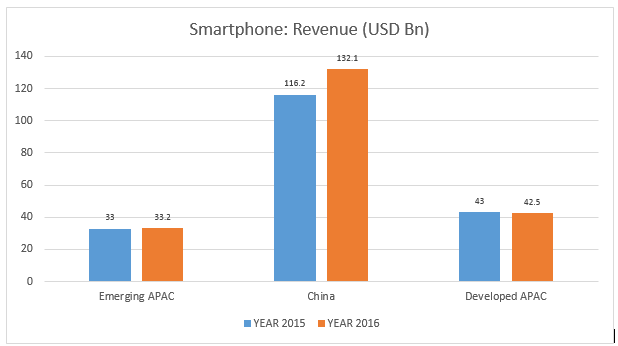 In 2016, China witnessed an increase of 13.5% (y-o-y) due to availability of smartphones on par with global brands, with adequate features at lower prices. However, emerging and developed APAC regions remained flat due to availability of low cost handsets and lack of radical innovation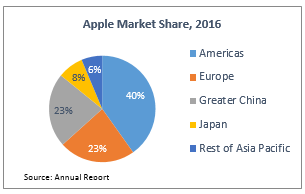 Apple in China
Apple generates majority of its revenue from Americas, Europe and Greater China.
In emerging markets such as China and India, the company is likely to face intense competition from low cost handset providers such as OPPO and Vivo which offer features on par with Apple at a lower price.
Smartphone Market Share in China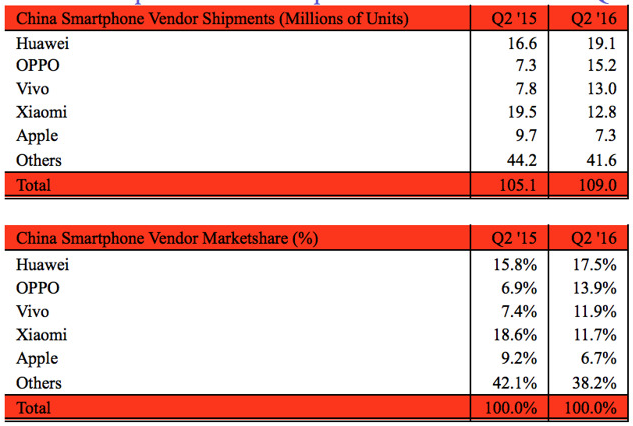 Low income levels, availability of multiple options, social acceptance (of low cost models), and regulatory environment (Chinese authorities blocked iTunes Movies and iBooks) might pose a reason for Apple's decline in China Apple in India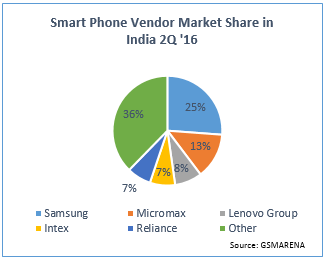 However in India, Apple witnessed a 50% up (FY 2016) due to growth in economic activity and demographics (largest young population in the world). Sales are expected to rise in FY 17, due to increased business activity and partnership initiatives taken by the Apple with Indian telecom providers, which offer at a cheaper rate plans. Interestingly in India, there is a significant demand for older versions of iPhone (iPhone 6 and 6s), when new models are launched, due to drop in prices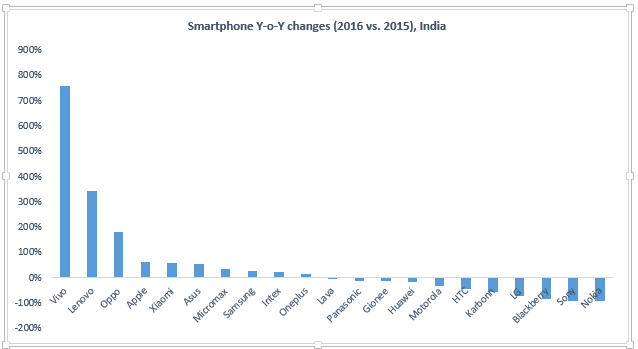 Apple: Sales by Region and Product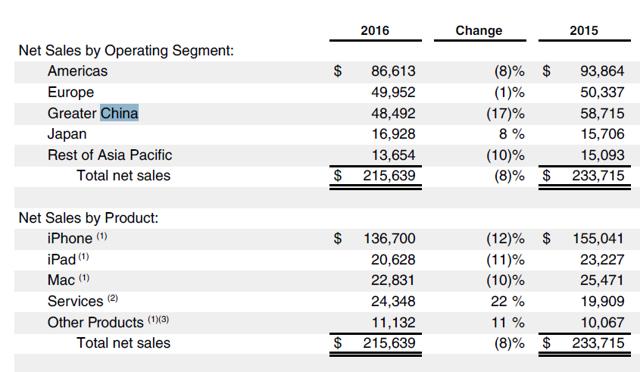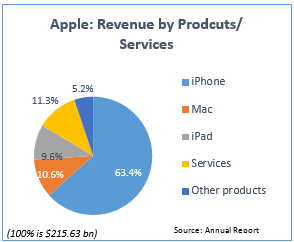 Challenges
Apple is heavily reliant on iPhone, and is making only incremental changes to the product. If any other player develops a radical technology, the company might lose its market share significantly.
In 2016, Google launched Google Pixel to challenge iPhone dominance in premium space. Similarly in APAC region, companies are launching new models with advanced technology to compete with iPhone in premium space. Change in customers' perception towards iPhone might challenge its growth
Opportunities: Apple might benefit from upgrades by its loyal customers. The company is focused on diversifying its portfolio, and recently it has partnered with Deloitte to mark its presence in the Enterprise space, and is constantly acquiring companies in digital health and machine learning areas to stay ahead in the game
Conclusion: Upgrades might sustain Apple for a while, but in the long run, the company must focus on radical innovation. Diversifying through partnerships in Enterprise space, and focusing on digital technologies might help Apple sustain in a declining iPhone sales phase
Disclosure: I/we have no positions in any stocks mentioned, and no plans to initiate any positions within the next 72 hours.