China, Russia, France, and Japan are all working to dethrone the U.S. dollar as the 'world's reserve currency'. We have covered this as a news story over the last nine months as the drumbeat and news hit the headlines.
OPEC has joined the group to unseat the dollar.We reported on Oct. 6, "Dollar Demise, Will We Answer?"  OPEC leaked information of pursuing a non-U.S. dollar basket of currencies, to replace the current U.S. dollar-traded market. It does not take a leap to think the predominant currency will be the Chinese yuan. China is traveling the world to lock up supply and increase oil imports as the U.S. and other western countries are buying in on 'global warming' and expect to reduce energy use.
Japan has a new government that was elected on a platform of distancing themselves from the U.S.  It should come as no surprise when the new Prime Minister Yukio Hatoyama said, "until now we have been too reliant on the United States…I would like to develop policies that focus more on Asia."  This comment came after a trilateral meeting between Japan, China, and S. Korea.
Gold's rise in the last nine weeks dovetails with news concerning the dollar.  While we were watching inflation to drive precious metals, threats to the dollar may have been the trigger that fired the starting gun.
What do we do now?  Gold (NYSEARCA:GLD), silver (NYSEARCA:SLV), platinum (NYSEARCA:PTM), and miners (NYSEARCA:GDX) are all off their highs.  I think there is more downside to come.  Watch the U.S. Dollar etf (NYSEARCA:UUP), as a general rule precious metals go up when the U.S. dollar goes down.  This relationship also works with crude oil, or any other commodity that is traded worldwide across currencies.  It does not work with natural gas (NYSEARCA:UNG), as gas is not easily transported so must be looked at as a local market.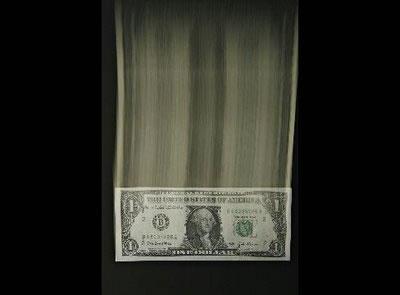 Think of a tetter totter.
We could be in the middle of a huge bubble in precious metals, watch for panic selling that could take gold under $900  We will watch it and pass along our observations.  We will w atch support to catch them, let them consolidate, and then get onboard for the next ride.

Disclosure: Long UUP,UNG,GDX