Evidence suggests that the "high yield" trade is alive and well. We monitor the behavior of both the currency and bond market to give an indication on sentiment towards "high yield" assets. Specifically we monitor the performance of three ETFs: CEW, DBV, JNK. Together these ETFs give a good representation of the behavior of emerging market currencies relative to the USD(NYSEARCA:CEW), high yield developed market currencies relative to low yield developed market currencies excluding the USD(NYSEARCA:DBV), and the performance of risky US Corporate bonds relative to investment grade debt(JNK:AGG).
All three charts below are trading more or less at multi-week highs. Furthermore, their performance is far from linear which suggests that the "high yield" trade has yet to be swamped with weak hands.........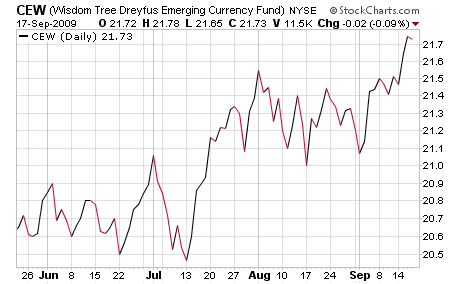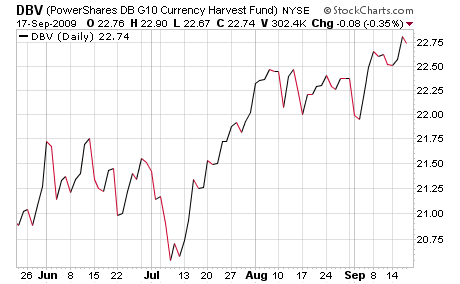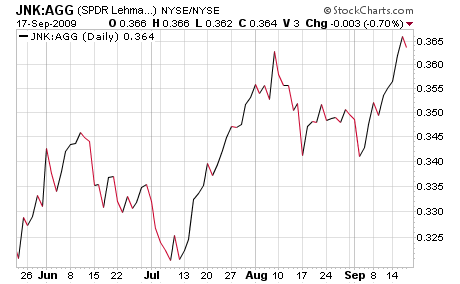 In essence the behavior of the charts above suggests that additional upside should be expected over the coming weeks in equities, corporate bonds, commodities, emerging market and commodity currencies.
Disclosure: Long CEW, JNK