The one question that dominates our thinking this week is "Will this be the week that commodities finally breakout and US Treasuries breakdown?"

In our view, the trends in equities, corporate bonds, currencies, and precious metals remain very strong indeed.

There are, of course, many who feel that there is a big bear market just around the corner. Casting an eye across the traditional risky asset sectors (JNK, HYG, DBV, GWX, & EWX) we can see no weakness at all really. Those codes refer to Junk Grade Corporate Bonds, Emerging Market Currencies, High Yield Developed Currencies, Small Cap Equities and Emerging Market Small Cap equities. I think you can see our view point.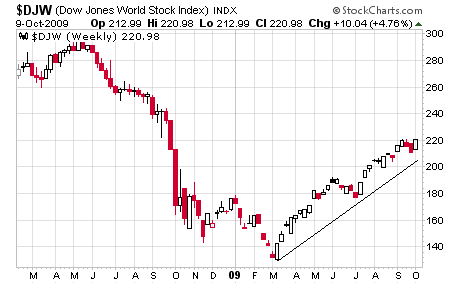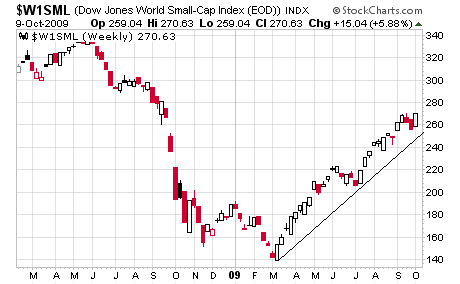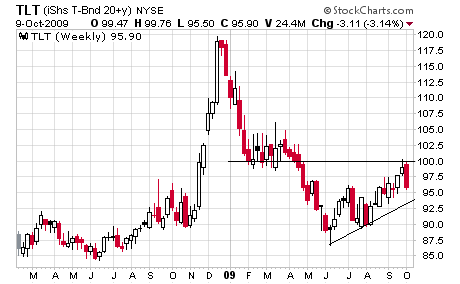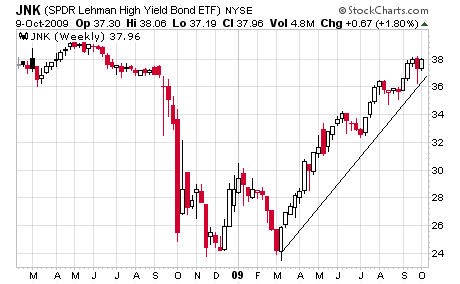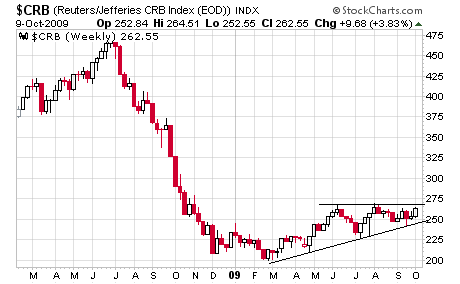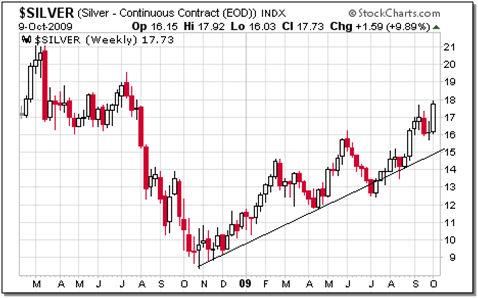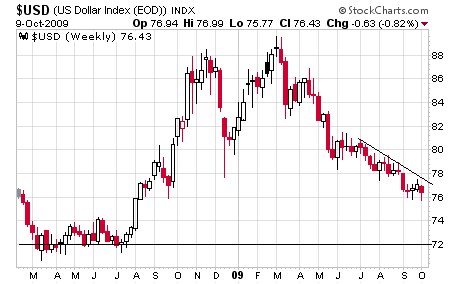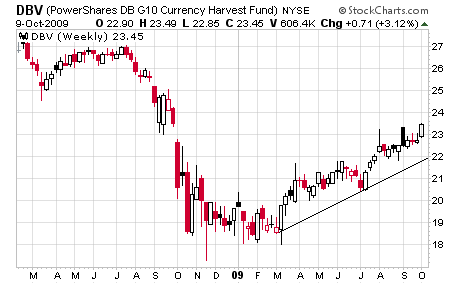 As mentioned earlier we will be watching CRB, thinking that once it breaks the 270 level momentum traders will start to accumulate.

We are inter-market analysts at heart have been enjoying watching our big commodity currency positions reach near breakout. Review CAD, AUD, & NOK crosses and see what what you think about the implications for US Treasuries.

Disclosure: Long VTI GWX DBC TBT SLV JNK UDN DBV.