It has been interesting to observe the bears emerge from their holes with passion, enthusiasm and vigour over the last couple of weeks, in particular the last two days. A few months ago I said that the rally in equity markets has been the most hated in market history. I think little has changed! It just seems that at any remote opportunity the bears reappear with their, double dip, depression, Dow to 400, doom, gloom etc "predictions". It also appears that the bulls are far from being genuine with any sign of weakness they cross the fence.
 Markets do not go up in straight-lines rather they weave their way in a zig-zag fashion. The behaviour in the charts below appears to be nothing more than a counter trend rally. From the charts below there has been no breach of any of the major support levels. In fact, most markets are still trading well above "support" levels - that is levels which would signal a multi-week low/high which would tend to indicate that a fundamental change has occurred. A bull market is characterised by a series of higher highs and higher lows, only when there is evidence to the contrary will we change our outlook.
 With respect to equities a bull market is signalled by broad participation in rallies. For whatever reason we have this condition. What will end it? We don't know but we will know it when we see it. If the S&P 500 makes a new high over the coming weeks but the Russell struggles to do so then equity markets are in trouble. For the time being they are not.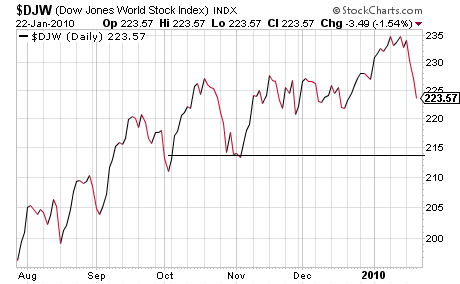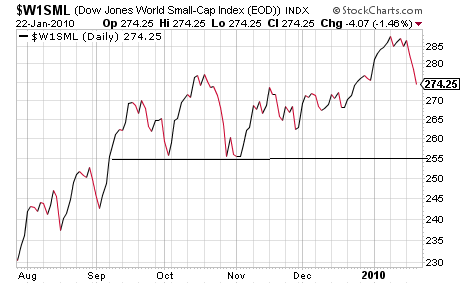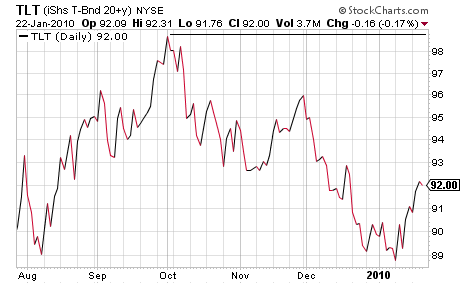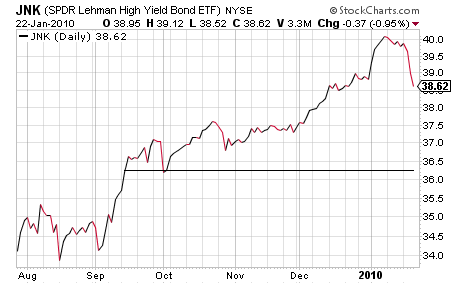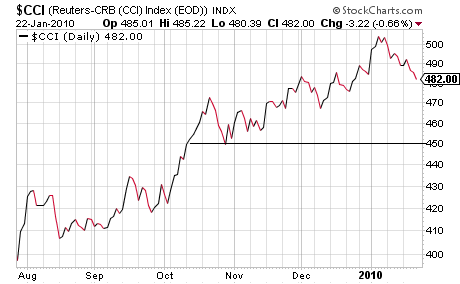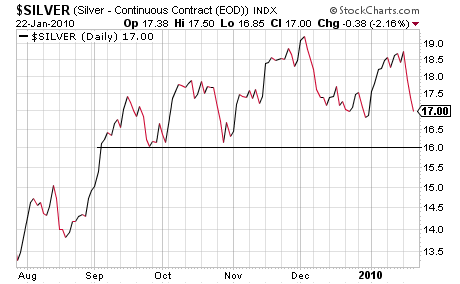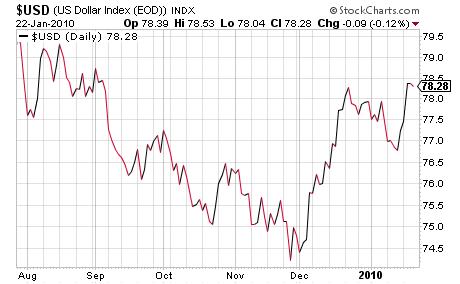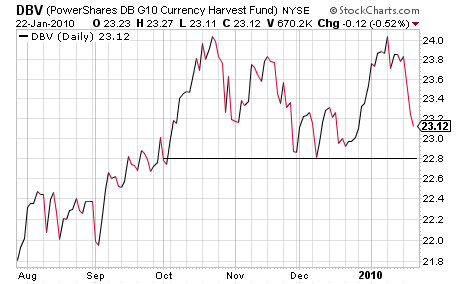 Any area of concern? If we had to put our cards on the table it would be the performance of high yield currencies, i.e. the behaviour of the ETF DBV. Problems in financial markets often show up first in currency markets and DBV is a little too close to confirming a double-top!
Disclosure:
Long VTI GWX TBT JNK PCY EEM DBC SLV UDN DBV