Legend has it that there is an old, perhaps apocryphal, chinese curse that roughly translates as "may you live in interesting times". Anyone long in the markets over the last few weeks would be appreciating the wisdom of these words right now.

You may remember that last weeks "World Financial Markets in Eight Charts" we signed off with;

Our feeling is we might see some more downside before a more considered continuation of the trends of the second half of last year. 

As ever, masters of the understatement, we are feeling half right. "some more downside", rapidly became "rather a lot of downside". We did receive some email's comparing us to Michael Fish. Friday was one of those trading days that tests the very depths of a man's conviction. However, we have stared the beast down and have not flinched.

These lessons are important. In our view, trading the financial markets successfully is equally about managing yourself and your emotions, as interpreting the chaotic amount of financial information available to us all.

Enough piffle; a look at the Dow World tells you all you need to know *shudder*. Our view so far is we have yet to see the major support and resistance level breached. Also we have seen no fundamental data that changes our long term bullish outlook. Markets will rise and fall as they have continued to do, and will continue to do so. Should we see a breach in this level of support, we may change our outlook - we suspect that many others will be holding the same viewpoint.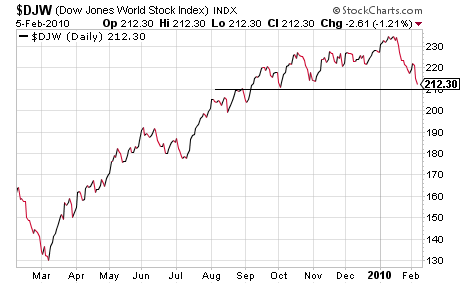 We are big believers in using small-caps as one of the more important barometers of appetite for risk. True, this is not always 100% correct, but it is just one indicator in a mix. With respect to the Dow Jones World Small-Cap index, we see a major level of support not yet breached; more importantly we don't see anything outside the trends of the Dow World.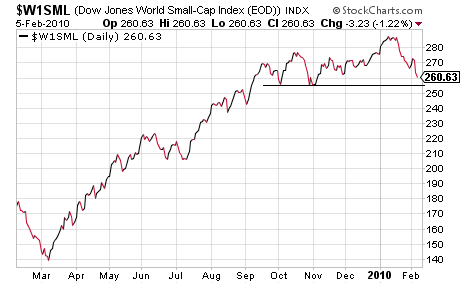 If there was a loss of confidence in equity markets, it certainly has not been reflected in a flight to safety to US Treasuries. So know we have two signals indicating that whilst selling is taking place, there is no general loss of confidence in equity markets. Whilst the state of US Treasuries could, indeed, be an issue; take note that neither Gold, nor EUR has seen an influx of demand.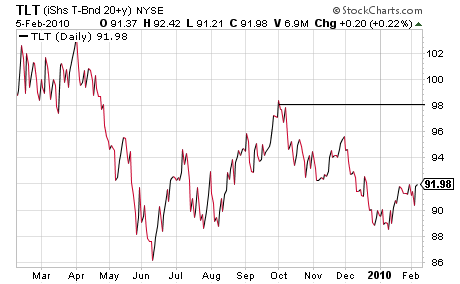 Junk Bonds also indicate that there is not a significant loss of confidence in the ability of business to repay debt.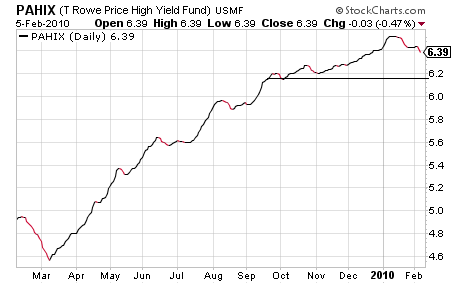 Commodities, as measure by CRB, have breached an upwards trend line, which will always result in some technical selling. Fundamental news (China slowing demand) has played a role here. We will maintain our longs until the next support level (250) is breached. Our long term view is that the future looks bright for commodities, however growth will most likely be more tempered in future.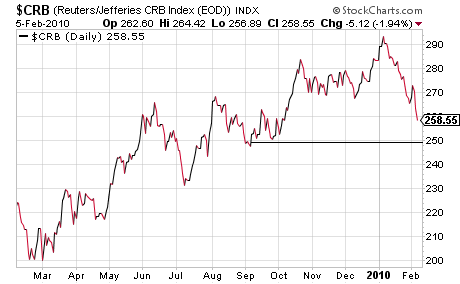 As mentioned above, Gold had certainly not been increasing its attraction for investors.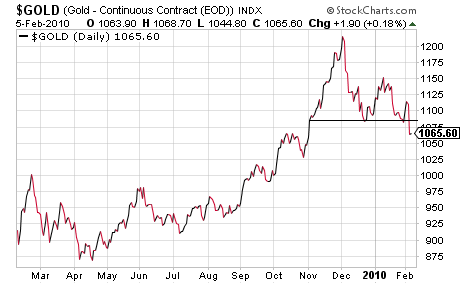 The recent performance of the USD has surprised many, us included. Whether this is a function of the problems besetting the  EUR or something else we are just not sure. That this is very strong move to the upside, how long this will last we just don't know. Also, of note, is the recent strength in JPY.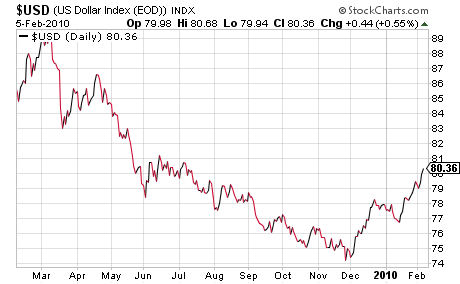 At the moment we are not calling a change in trend. Our long-term outlook for USD is still bearish compared to commodity producing countries (AUD, CAD, NZD, BRL, RBL), however trade this view with care and stops.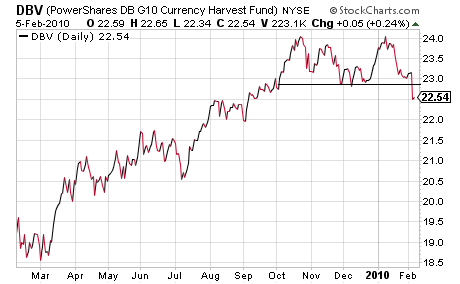 Dare we say it again..? possibility of some downside?



Disclosure: Long JNK Short TLT