Britannia Industries, Ltd. is one of the world's best biscuit manufacturers, and distributors. The company has continued to grow for over a century, because of its promise towards quality and innovation. The company's biscuits have the potential to compete against the best in the world, and will continue to gain consumption share, as a % of world GDP.
Quality and Packaging:
Over the years, Britannia has developed a reputation for quality. Its biscuits are usually superior in taste to the same kind manufactured by Parle and Sunfeast. For instance, many find 50-50 and Tiger biscuits better than Krackjack and Parle-G. In addition, Britannia's packaging is invariably better. Their packets are usually shinier, and more tasteful, while Parle's packaging is more dull, and unimaginative.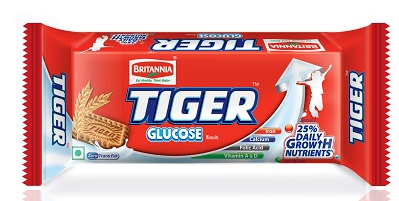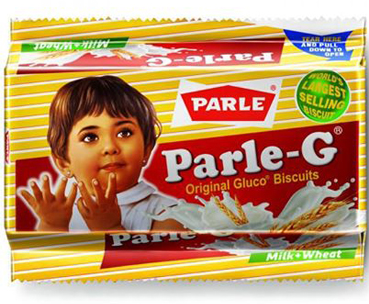 Parle's change in packaging has often been ordered in response to market share gains by Britannia. For instance, Parle was slow to respond to Tiger's quick market share grab in 1997. It then proceeded to renew its marketing strategy.
Packaging, by itself, can persuade customers to choose a product. As stated in this research paper; Customers consider poor packaging a sign of poor quality. On the other hand, a product with premium packaging can pass off, more easily, as premium. Britannia's better packaging and marketing points to the higher standards it holds itself to.
International Opportunities:
Britannia is in a unique position. It is one of the best biscuit manufacturers in a country, reputed for its cuisine. Britannia could easily leverage the Indian know-how in the kitchen, and the familiarity with exotic spices. For instance, Britannia produces the 50-50 Maska-Chaska, which uses more spice than does a usual cookie. Such biscuits could easily corner the market abroad, where most cookies are either sweet or salty.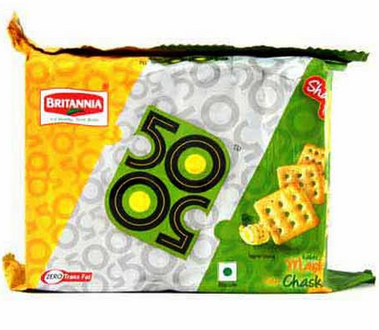 Almost every country in the world enjoys leadership in a certain industry. For instance, the Swedish are good designers, the Americans are best at customer service and technology; Indians, on their part, could possibly attain leadership in the food industry. If and when that happens, Britannia Industries will be able to use it to its advantage.
Britannia's total exports form less than 10% of the company's total revenues. Britannia has recognized the importance of exports, and have decided to "increase sales from international markets to Rs.700 crore within the next 18 months from roughly Rs.400-450 crore." The company distributes its products in 75 countries, at the moment. Their plan is to take this business to Rs.1,000-1,500 crore, in the near future.
If Britannia were to realize its potential, it would sell more of its products abroad, than in India.
Leaner Portfolio:
According to former CEO of GE, Jack Welch, a good business must be ranked number 1 or 2 at all its brands, or else, get out of those businesses. Britannia has adopted a similar strategy. The company has decided to spend most of its marketing money on its 5 leading brands, and less on others. This would help the winning brands gain market share, while the other lesser performing brands would most likely to be phased away.
For instance, Britannia makes cakes, rusk, dairy, powder-milk, ghee, butter, & biscuits. The company does not do well at all of those products, and may decide to lower or stop production for some of those.
A leaner portfolio would help Britannia focus its attention on the winning brands, and better predict its financial performance. It would gain confidence when selling these products abroad, and not fear loss of reputation.
Competition from abroad:
Britannia's premium products, such as Pure Magic, are world class. As regards taste, many find Pure Magic far better than the Oreo cookie. Although that superior quality is not reflective in the revenue share, Britannia does have the opportunity to be the best in the world.
Management:
A lot depends on the quality of management at Britannia. If the company can sustainably hire, and keep the best people, gains in market share would be a surer bet. One good indicator, in that direction, is the chairmanship of Nusli Wadia. He has been hands on, and has hired good managers, such as Vinita Bali. Vinita Bali applied Jack Welch's formula for retaining the best brands, to the people at the company. She only kept the best employees, and let go of the others. She was featured in this book, about the best 'all time' leaders.
Conclusion:
Britannia has the opportunity to leverage its large size, experience, and leadership in the biscuit industry in India. The company recognizes the importance of a lean portfolio, and attempts to bring in the best people. With the above traits, and its commitment to world class quality, Britannia could be one of the few Indian companies that compete and win globally.
Disclosure: The author is long BRITANNIA.