Last April we wrote about a new list of 40 stocks with the most upside potential, released by GS. We cautioned our readers that, given market conditions at the time, they should consider downside targets as well. For those who haven't gone through the trouble of looking up these numbers, we're republishing the original list complete with bullish and bearish channel targets.
OT Target stands for the Outside Top (long) channel price level, ITCh stands for Inside Top (short) channel, IBCh stands for Inside Bottom (short) channel, and OBCh stands for Outside Bottom (long) channel: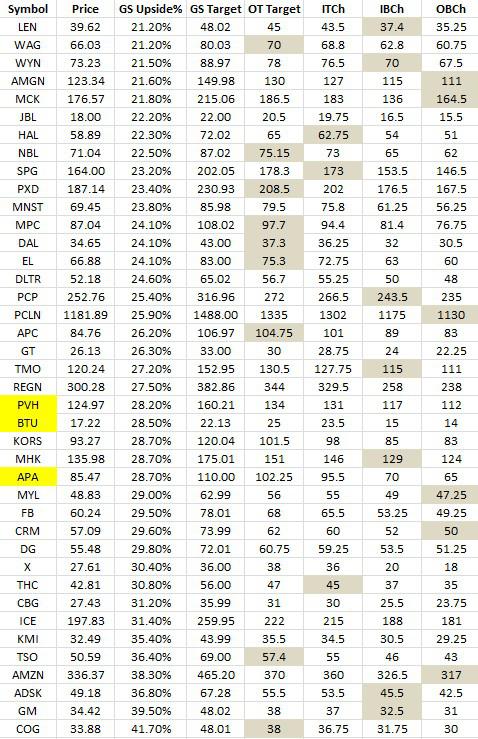 It is interesting to note that while none of the GS targets have been met yet, 25 stocks have already reached our bullish or bearish targets (highlighted cells). A few more stocks came very close, and although we didn't highlight them above, we are confident that they too will hit their targets soon. It is also interesting to note that the targets that were met were evenly split between bullish and bearish targets. It all goes to show that OddsTrader performs equally well in all market conditions.
Stay tuned for more follow up results in the second half of 2014.