I've been spending a lot of time analyzing the condition of the oil industry in Colombia. There's a lot too discuss and it's far too lengthy for this format. I'll write more on the subject in other posts.
My friends at BNAmericas sent me a chart that is pretty self explanatory. For a country that depends on oil sales for a large part of its fiscal revenue, things don't look great.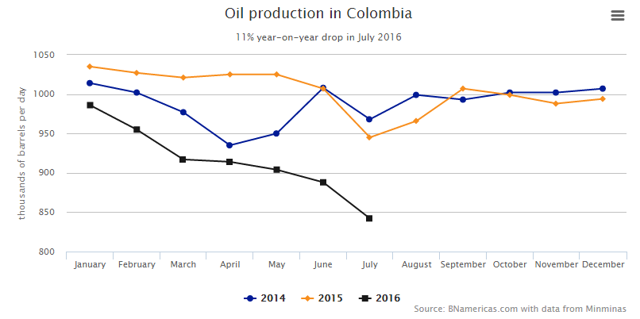 Disclosure: I/we have no positions in any stocks mentioned, and no plans to initiate any positions within the next 72 hours.