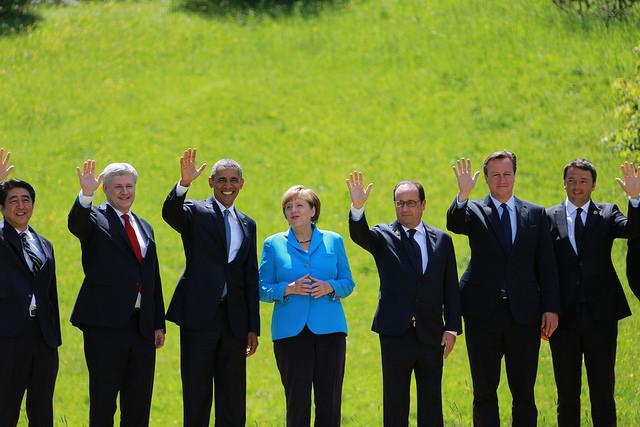 The seven member nations of G7 have different opinions on medical marijuana legalization.
By 2017, Canada will be the first G7 nation to legalize marijuana for both medical and recreational use. According to the Canadian government, the country will introduce legislation sometime in early spring of that year. The remaining months of the current year, however, will be spent on conducting studies and consultations. This will ensure that the impending law will serve as a benchmark not only for developed countries and G7 member nations but also to smaller countries mulling over marijuana legalization in the future.
While Canada remains the undeniable leader of the marijuana legalization across the globe, thanks to charismatic PM Trudeau's progressive political stance, some of its other G7 counterparts are still reluctant to give recreational marijuana a go. The goodThe news is, still, that most of them seem to agree with the fact that medical marijuana deserves a second look, if not immediate decriminalization.
In that aspect, Germany is a number one contender. By 2017, the country will be a nation free from medical cannabis outlawing. Anytime this 2016, the country will draft and present legislation to the cabinet to prepare for a smooth regulatory transition for next year.
What pushed legislators to make cannabis legalization a national issue is the rising number of patients who have been let down by traditional treatments for chronic pain, which are typically expensive and entail harsh side effects. Germany's federal health minister Hermann Gröhe admits that the positive consequences brought about by medical marijuana decriminalization in some parts of the US have inspired the government to give the promising law a special attention.
In the United States, various statistics in 24 areas (states and a district) show that medical marijuana legalization, as well as recreational decriminalization in four states (Oregon, Alaska, Colorado, Washington), changed many things for the better. State governments have made extra revenues from legal weed shops and businesses and become able to put more financial aid to various segments such as education and rehabilitation. Drug-related crimes have dropped by a large percentage since 2012. Many illegal sellers are abandoning the black market since the number of cultivators and manufacturers who are going legal is also increasing. The United States, indeed, has become a melting pot of promising marijuana startups like Med-X, a scenario that could improve more should marijuana, at least the medical segment, become legal federally in the near future.
The United Kingdom also admitted in the past that it had looked at the impressive figures generated by cannabis-legal states in the US. In fact, a study conducted by a leading party in the country revealed that legalizing weed for medical purposes could not only help them cut down a big slice of drug-related crimes in the country but also give them additional £1 billion a year in tax revenue. However, unlike Germany and Canada, the Brits have not decided yet whether it's high time to give legalization a go as most major political parties in the country remain against it.
In Italy, though, things are a bit odd. The Italian government remains against all kinds of weed legalization except for medical marijuana cultivation. Yes, one can cultivate marijuana in Italy so long as it is for medical marijuana usage and the cultivator has a license to do so. This makes personal cultivation-small garden owned by regular people-illegal. One cannot be apprehended for using weed in public as it is considered a "soft drug" here, but selling or transporting a certain amount of it could send one to prison.
France is still against production, possession, trade, acquisition and use of marijuana as it falls under the category of hard drugs and narcotics. A decree passed in 2014 allowed several marijuana-based medicines-among them was mouth spray Savitex-but medical marijuana remains generally illegal in the country. Industrial marijuana, nonetheless, is legal, but cultivators are limited to specific 20 strains that contain only less than 0.2 percent THC.
Japan, the only Asian nation in the group, is still not giving the medicinal plant a second look. Its harsh laws on drugs have been a subject of criticisms among marijuana advocates in the country. Nonetheless, due to a small loophole in its drug laws, cannabidiol (NYSE:CBD), a non-psychoactive compound, can be consumed and imported without facing legal consequences.
What does this show? A world free from medical cannabis prohibition remains pretty farfetched as most of the 7 super-countries remain generally against it. Still, a successful legalization move from Canada and Germany in 2017 can surely change the game.