Aussie has apparently delinked from Gold a bit, exporters having a hard time dealing with the exchange rate.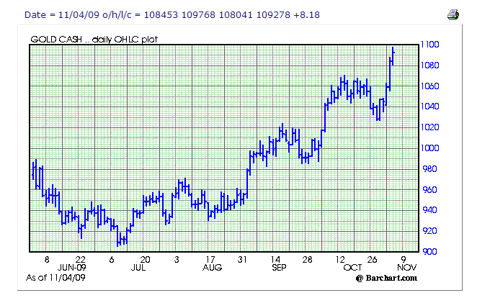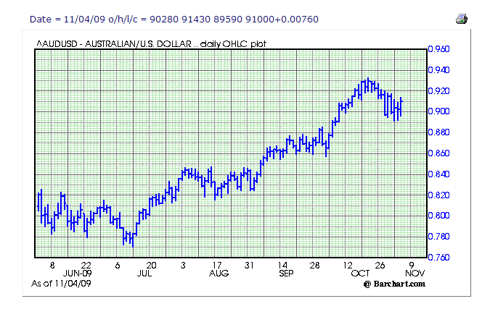 India's gold purchase from the IMF ( http://www.bloomberg.com/apps/news?pid=20601081&sid=aEMLngKDH5ns ) didn't reassure Aussie bulls.

I expect parity to be reached sometime between now and  2010, as US National Debt is monumental.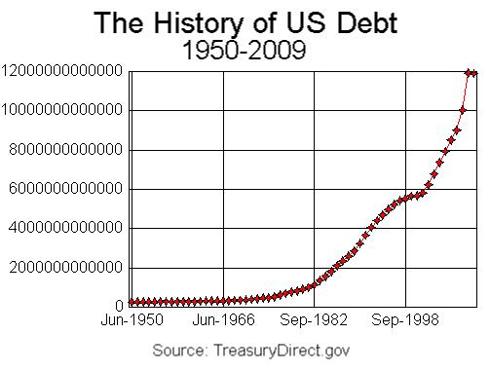 Corrections provide opportunities for "cheap" entry, and swap provide incentive to hold onto profitable longs, while US interest rates are virtually zero ( http://www.federalreserve.gov/newsevents/press/monetary/20091104a.htm ),  I'm keeping an eye open for signs of real growth, increase in average hours, increase in inflation expectations, and an expansion in the private investment category of US GDP.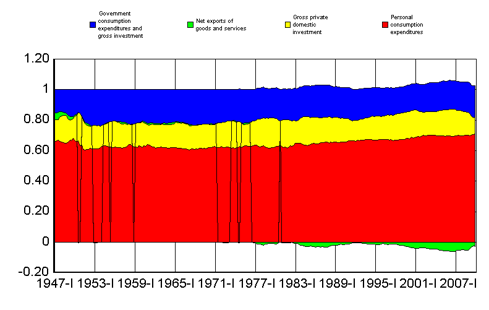 A real turn around for the dollar won't occur (in my opinion) until debt to gdp starts to reverse, and real interest rates begin to rise.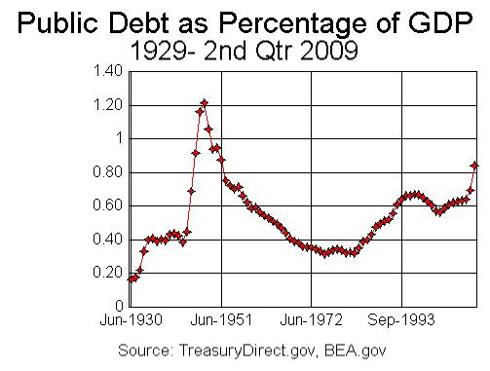 Disclosure: Long AUSUSD, EURUSD. Day trading GBPUSD (long or short).