Possible
cup & handle and head & shoulders on GBPUSD daily.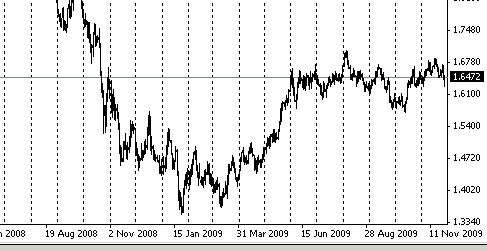 Thomas Bulkowski has done considerable work regarding
chart patterns
.  He has provided some of the most substantial analysis of chart and candlestick patterns that I've read. 
Given concerns regarding Dubai, and the generally negative market commentary regarding the pound lately, Friday's close printed an interesting candle.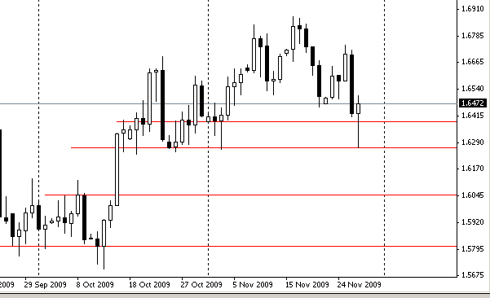 The long tail implies demand, it will be interesting to see if this demand continues into the coming week.  Similar candles were printed on AUX (gold), EURUSD, & AUDUSD.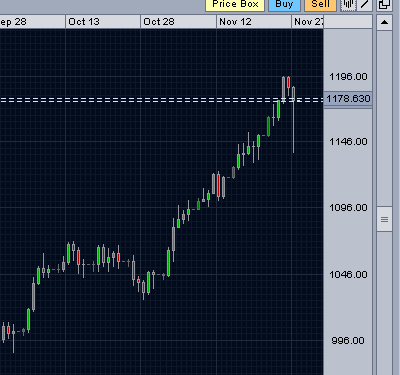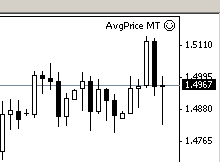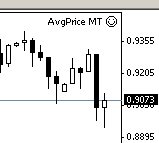 See what Bulkowski has to say about
Takuri Lines,
Hammers
, and the
Southern Doji.
Aussie's tail is not a prominent as the other's, there is a RBA rate announcement scheduled this coming week.
Full Disclosure:  Dollar Short... I don't trade ETFs.