Iran's threat to disrupt oil shipping sent crude oil prices higher today
(12/27). Both oil related ETFs, USO and OIL, were up 1.5% while the
market S&P 500 was up only 0.01%..
 
Oil prices have been fighting to stay above $100 level since early May's
big drop on several occasions. See the following crude oil futures
weekly chart. $90 to $92 area also has become key support and
resistance levels.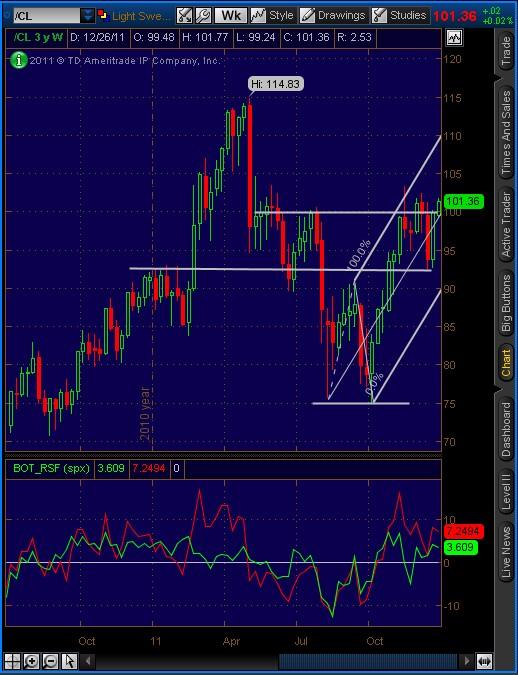 The May and July break above $100 happened in a down trend
with weak relative strength after a big sell off in early May. However,
recent attempts to break above $100 since November happened in
an up trend bounded by an Andrew's pitchfork drawn from the 10/3
weekly bottom.

So would oil break above $100 level decisively this time ? Judging
from today's quiet equity market actions, it appears that market
does not worry about oil prices going higher. Is Mr. market right this time ?

Disclosure: I am long USO ETF options and may initiate new oil
related options positions in the next 72 hours.