IBM (NYSE:IBM), the big blue chip Dow stock that Warren Buffet bought in
2011, has been underperforming the market S&P 500 lately. See the
following weekly chart.

Since its relative strength line (the red line in lower pane) broke below
that of the S&P 500 the week of 12/12/2011, as of today (1/3), it was up
only 1.49%. This is in contrast to the 4.8% move by the S&P 500.

The chart shows IBM is near the $185 support area and also the bottom
of the up-trending Andrew's pitch fork. Is this the calm before the storm ?

Watch big blue carefully for its short term price actions. The unconfirmed
earnings release date is 1/19.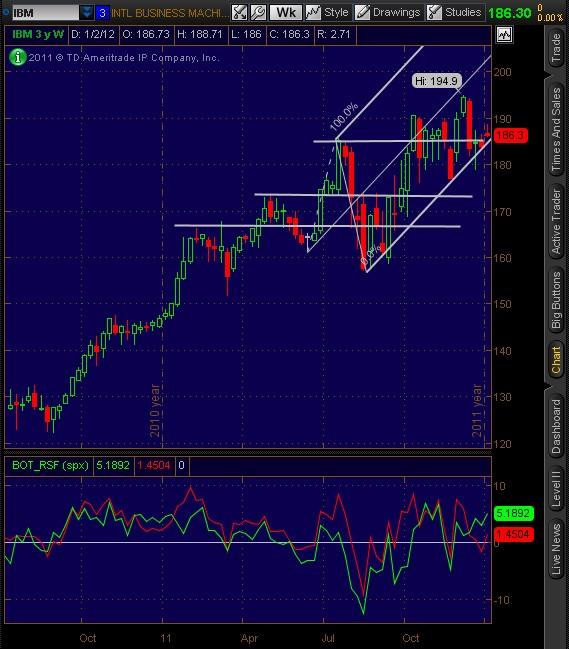 Disclosure: I own IBM stocks, and may initiate bullish options positions in 
the next 72 hours.