Stocks of Nordstrom (NYSE:JWN), the high-end retailer, caught
our attention today (1/25) as one of the stocks that
generated a daily extreme breakout down signal.
The stock is down 1.8% today.
JWN has been in a two-dollar tight trading range for
about four weeks now. Since the beginning of the week
of 1/2, the stock is down 2% while the market S&P 500
index is up 5%, as of today (1/25). So this is a
underperformance of 7%.
The stock closed at $48.74 and is near its resistance of $50 area.
The following weekly chart shows the stock not only
underperforms the market, but alos is beginning to
underperform its industry group, the Dow Jones Apparel Retails index (DJUSRA).
Barring any news development, we think the short-term
trend for JWN is flat to down before the release of the
earnings on 2/16 after the market.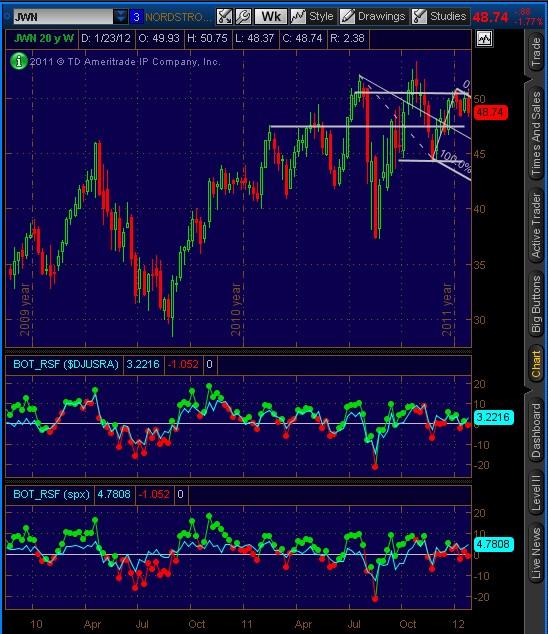 Disclosure: I have no positions in any stocks mentioned, but may initiate a short position in JWN over the next 72 hours.