Intuitive Surgical (NASDAQ:ISRG) showed some sign of strength
today when it went down with the market. The volume
was below 10-day moving average. This is in contrast
to AAPL and QQQ that were hit hard with well-above
average volume. This means there is no panic selling
for ISRG, at least for today.
The following weekly chart shows a trend channel
that projects ISRG may reach $580 area. The target
price could be higher if ISRG moves up on a steady
pace. However, this requires the cooperation from
a generally bullish market environment ...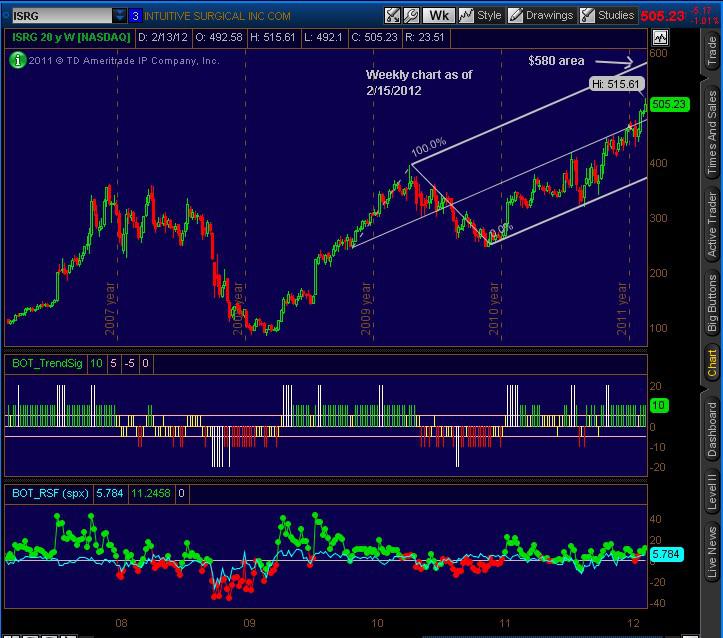 Disclosure: I am long ISRG.