AMZN had been in a trading range between $175 and $195 area
since mid-January. It broke out of that trading range on 3/26 with
above average volume and continued to move up with increasing
volume until today (3/28). It pulled back with less volume today in
a down market day and closed at 201.16.
The following weekly chart shows, although the week is not over
yet, first sign of a possible uptrend as identified by the last green
bar in the middle pane. AMZN has also started outperforming
market index S&P 500 (green dots on the lower pane) in strength
since last week. This broke the underperforming relative strength
trend (red dots on lower pane) since the week of 10/24/2011.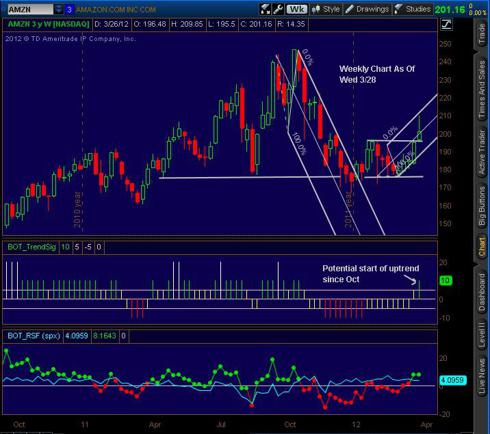 The following daily chart shows a channel AMZN may follow to
move higher. It was near the upper channel line yesterday and closed today near the middle channel line. On a daily basis, it
appears that AMZN has broken out of a 3-month trading range
sinc January. Momentum and volatility are also on the rise.
Barring any negative news events and general market weakness,
AMZN could continue its move higher.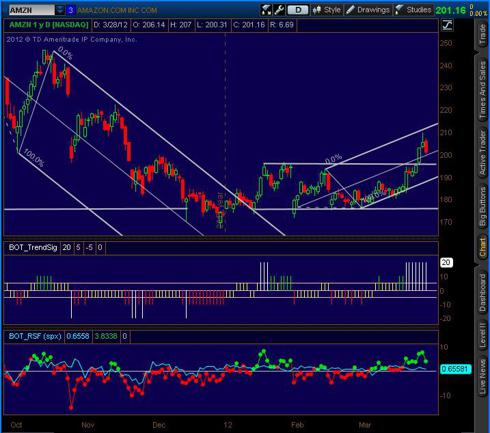 Disclosure: I am long AMZN.