This week we saw fear return to the stock market, as the Bulls scratched their heads and slide down the 'Slope of Hope.' Our 2010 NDR Road Map called for a market pull back in late January before heading higher into April. We would add it may be a very bumpy short term ride (see top chart below).
The sharp pull back has been accompanied by a healthy pull back in investor sentiment. The Ned Davis Research Crowd Sentiment Poll fell back to 50.4, placing it in to the neutral band.
Due to our caution (valuation and anything to do with China), we have placed a stop-loss at 1080 on the S&P 500 or 108 on the ETF (NYSEARCA:SPY). At this point, we would look to shift to a more defensive portfolio stance to protect the model's capital.
In summary: Don't jump just yet and until then, enjoy the bumps!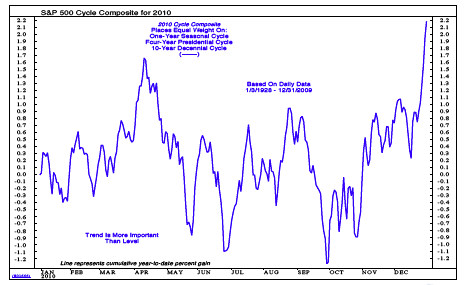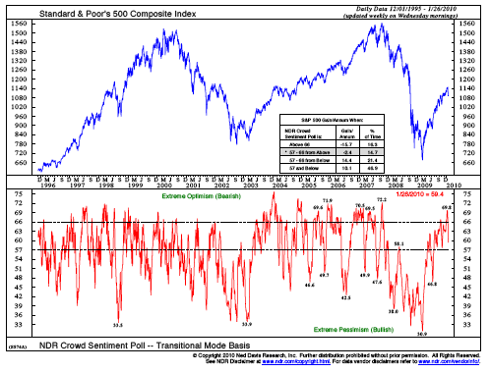 Source: Ned Davis Research
 



Disclosure: We are currently cautiously long of the market