Clark's Gate Timing System ©
Tuesday 30 June 2009

Momentum.  We all know what it is.  Look at most charts and one can see in the stock price movement a kind of momentum.  But what about 'underlying momentum'.  I've developed a momentum indicator which, it seems, can measure underlying momentum and give us a picture of what a stock is really doing (gaining strength or gaining weakness).  And many charts are really not all that positive, in terms of underlying momentum.  We'll look at a few to give the reader a sense of where we are.
The M5 indicator is our most reliable trading indicator.  We use a longer M5 to get a sense of long-term momentum in the market.  And what it is showing us is that the bear market rally is losing steam.  DOG, the inverse (short) Dow Jones Industrial ETF and the VIX, CRB Volatility Index, are both gaining momentum.  In addition, The S&P 500 Index (Pending:GSPC) is losing momentum.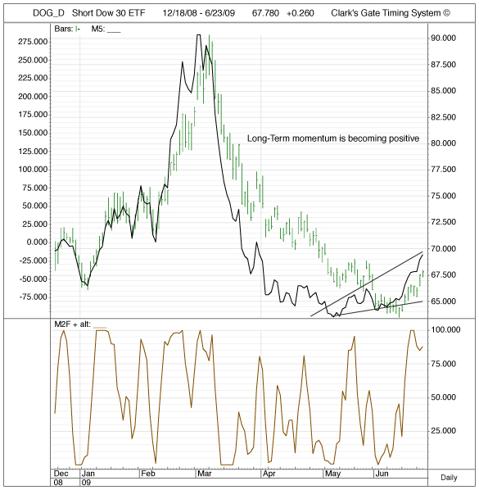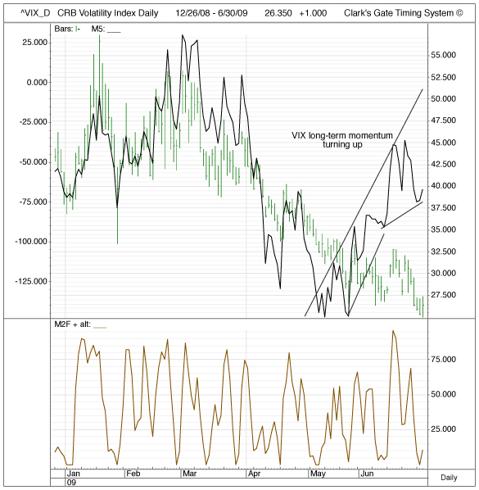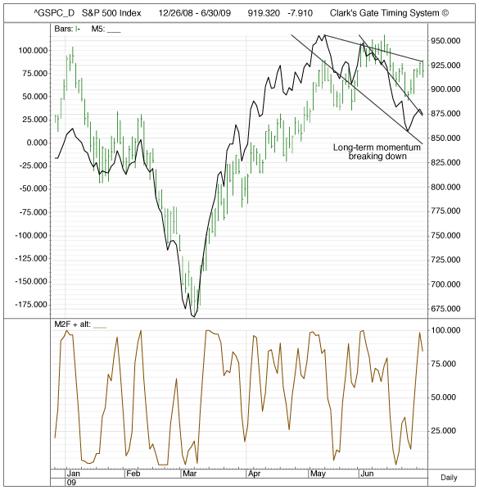 Not all stocks are showing weakening momentum.  AMGN, Amgen, is still looking strong.  ADBE, Adobe, is not looking especially strong in terms of momentum, however.  And BAC's momentum, Bank of America,  seems to be deteriorating.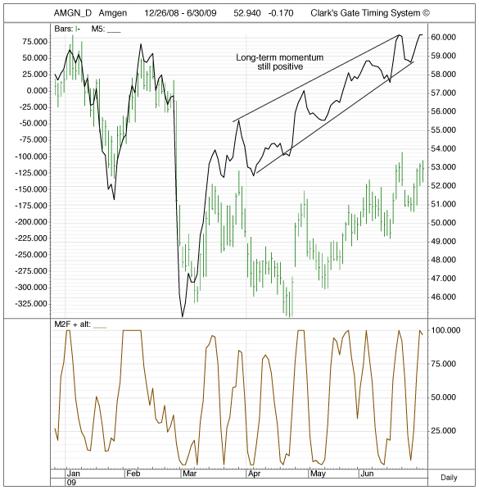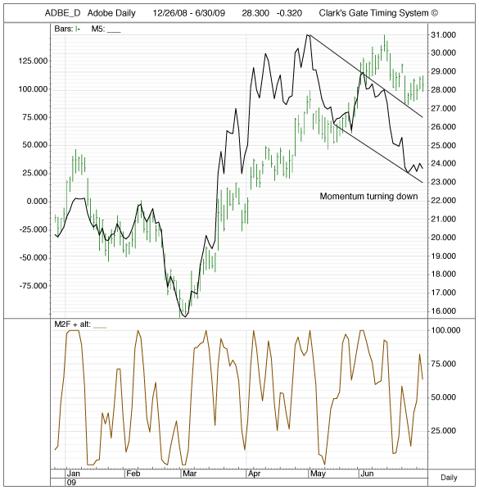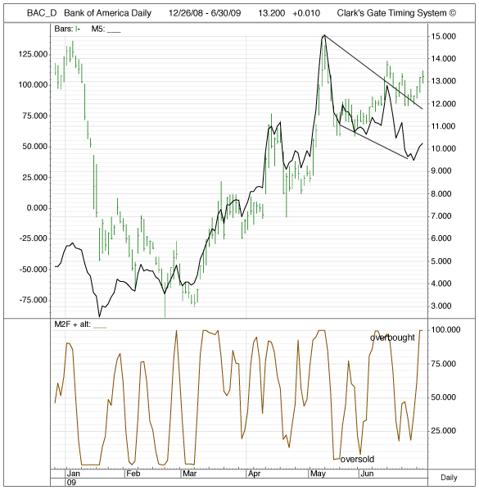 From these charts, we are expecting more selling pressure in the stock markets.  This rally is overdone -- and is beginning to lose its footing.  Green shoots are disappearing -- if they ever were visible, and not some figment of someone's imagination.  Imagine yourself as Obama or Bernanke: you can't really stand in front of the world and say: "We sinking.  Nothing is working.  We're all going down."
Henry Morganthau, FDR's Treasury Secretary, in fact, did admit the impossibility of stemming deflation with more debt in 1939: "We have tried spending money…  We are spending more than we have ever spent before and it does not work…  After eight years of this Administration we have just as much unemployment as when we started."
I can't see Tim Geithner admitting this.  Of course, he might admit it in 2018.
New positions: buy GG, Gold Corp; and HUI, Gold Stock Index.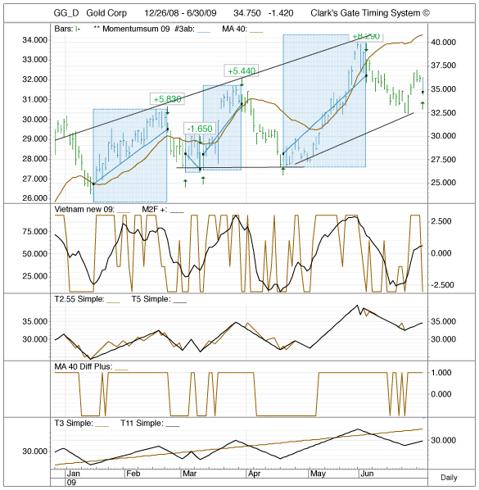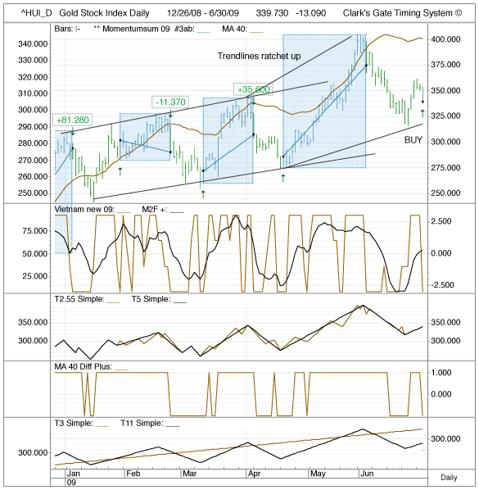 Sell (Take profits): MRK.  Profit of 6.18%; position held 9 days.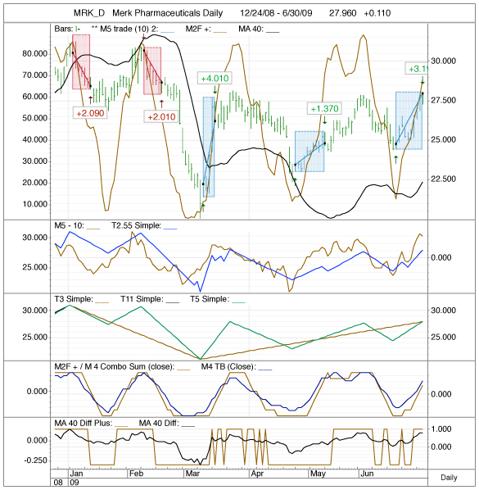 Sell ECH, Ecana Corp: profit of 1.58%; position held 4 days.
Sell TEVA, Teva Corp, profit of 3.57%; position held 4 days.

More information on this system can be found at

home.mindspring.com/~mclark7/CGTS09.htm


Portfolio of current 'Seeking Alpha" trades at

home.mindspring.com/~mclark7/seekingalphaportfolio.htm


MJ Clark
Clark's Gate Timing System
Hanoi, Vietnam
84 4 221 92210