CLARK'S GATE TRADING SYSTEM
Daily Trade: for THURSDAY 6 August 2009
Short-Term Trading Emphasis.
CGTS  Daily Trading is dedicated to short-term gains and accuracy of trading.  CGTS Weekly Trading is dedicated to longer-term trading and investing with (we hope) similar accuracy.

BUY MTL  @ 10.82.  Trading System M5 3.

.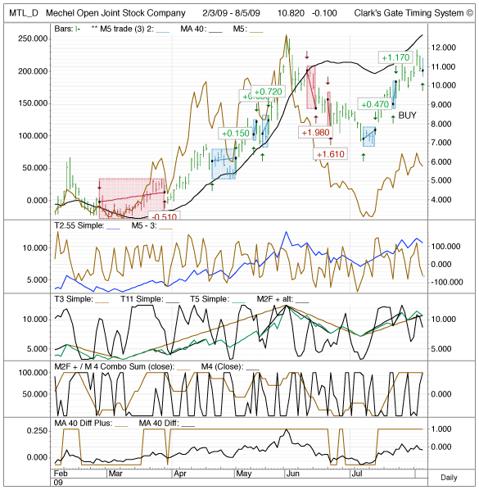 More information on this system can be found at
www.home.mindspring.com/~mclark7/CGTS09.htm




Those interested in reading a draft of 'Turn Out the Lights', my description of the metaphysical causes of the financial collapse, can find it at:
www.hoalantrangallery.com/Turnoutlights.htm


 

Michael J. Clark
Clark's Gate Timing System
Hanoi, Vietnam
84 4 221 92210