Picture One:

Why American workers no longer get raises.  Health insurance benefit rises 10% a year for a decade.  Workers' raises paid directly to Insurance Companies.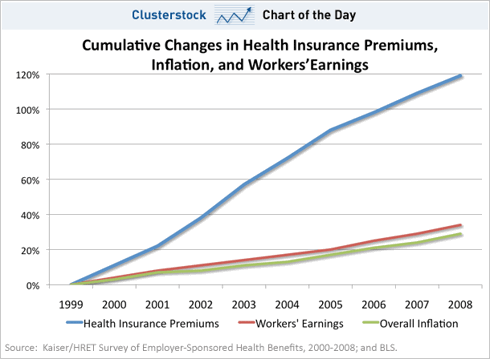 Picture #2: How Financial Services Industry (Banks and Insurance companies) doubled earnings as American consumer doubled debt.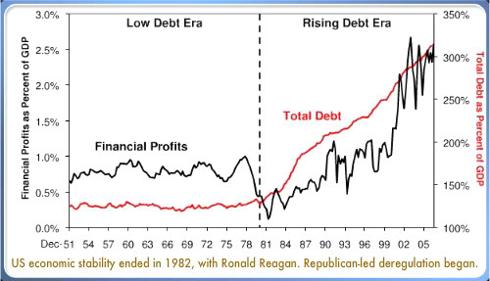 Picture #3:  Historical picture of Pre-Depression Bubbles blows by financial companies before 1930's Great Deparession and 2007 Great Depression.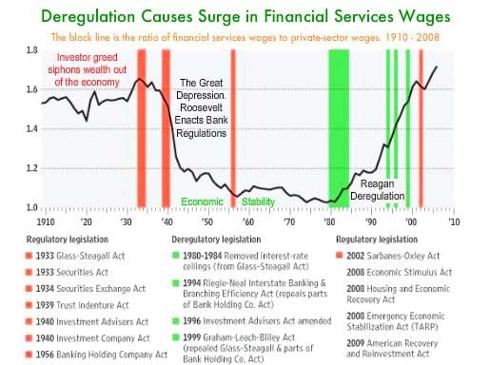 Picture #4:  Financial Sectors' bubbles in 1930 and 2007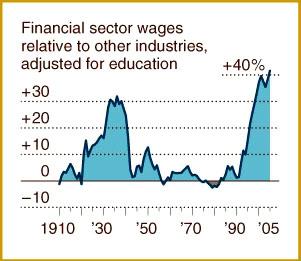 Picture #5: Healthcare costs continue to rise as real estate, finance, and construction collapse.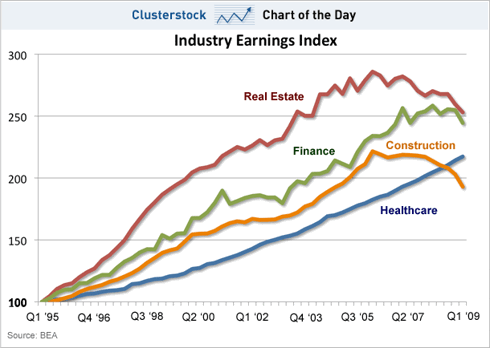 Picture #6.  Household debt-to-income doubles since 1975.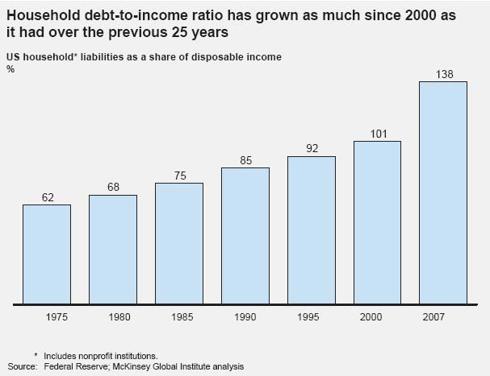 Picture #7.  Change in Real Average Weekly Earnings: Financial (Red) vs All Private Workers (Blue).