Clark's Gate Timing System ©
Friday 4 September 2009: Some new signals for today
New Signals
Do you really believe that Fannie Mae and Freddie Mac are solvent and trading at legitimate valuations?  If not, join the party.  We are getting short-sell signals on both today; and a sell signal on Sallie Mae.
We're getting intermediate-term sell signals on a few other issues: United Airlines, Computer Associates, Lawson Software, Citicorp, Sallie Mae and Mechel (NYSE:
MTL
)  We think MTL may go higher as its current trend is down but not with much gusto -- it is almost flat, in fact.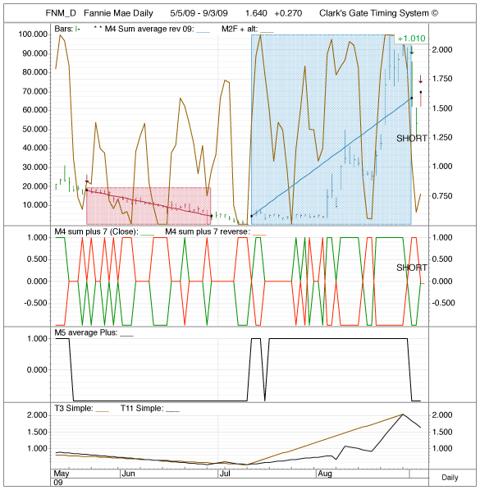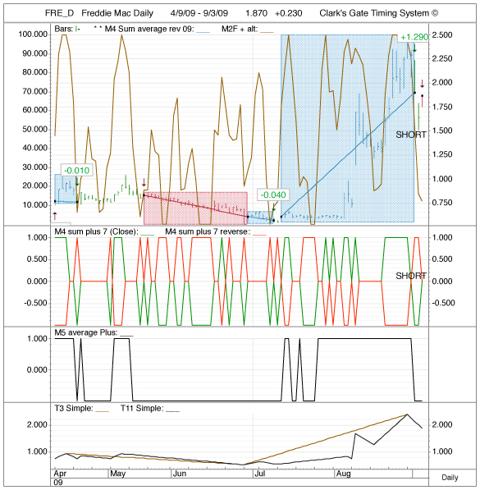 Sell Signals: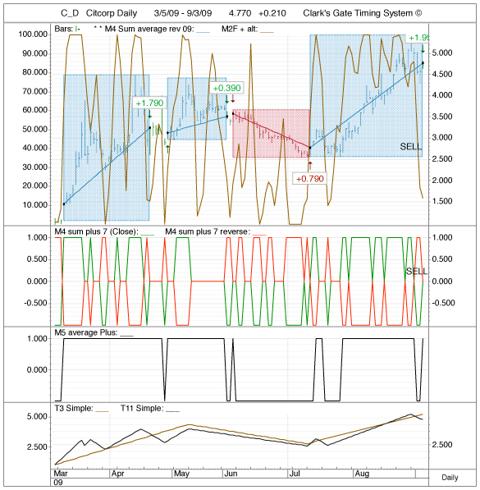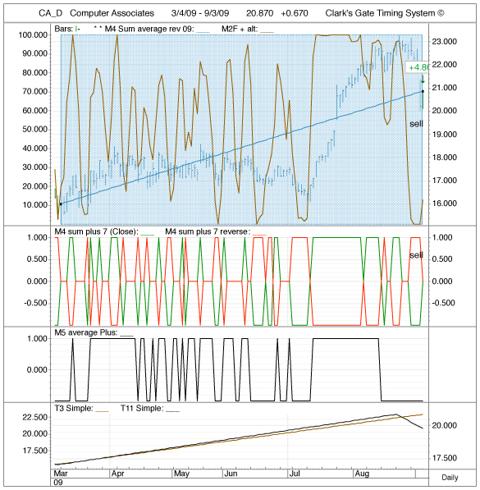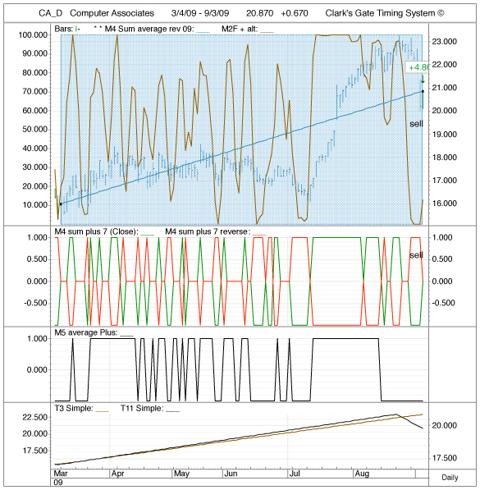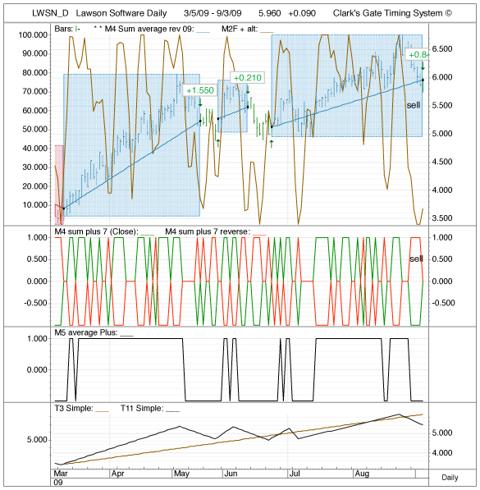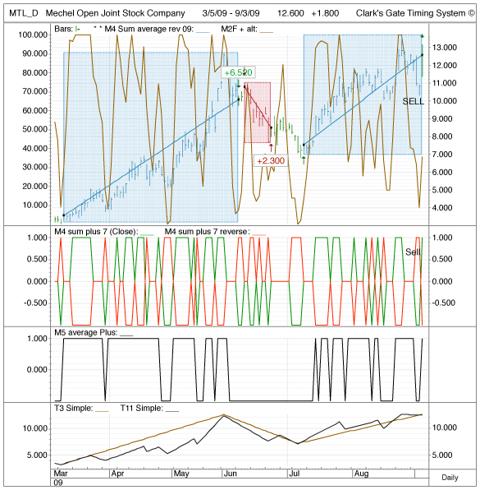 More information on this system can be found at
http://home.mindspring.com/~mclark7/CGTS09.htm
Portfolio of current 'Seeking Alpha" trades at
http://home.mindspring.com/~mclark7/seekingalphaportfolio.htm
MJ Clark's Gate Timing System
Hanoi, Vietnam
84 4 221 92210