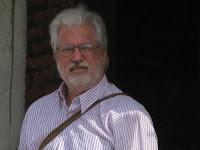 Two new long positions today. Buy TD, Toronto Dominion Bank; Buy NTRS, Northern Trust Corp; take profits in OUTR, Outerwall/Coinstar, with some hesitation.
Our system says sell OUTR: I'm not sure we are at the end of its positive run. But we follow our system.
We bought 7/30/14 @ 53.73. We sell today @ 61.57. A gain of 14.59%. Again, our primary trading trigger is the red line in the bottom pane of the chart, EMV MJC.
(We hesitate to sell this because the brown line in the second pane of the chart, CGTS Old #1, is climbing straight up, which is almost always a sign of more gains coming. When it loses momentum, we would be eager, then, to take profits. But we are following our system.)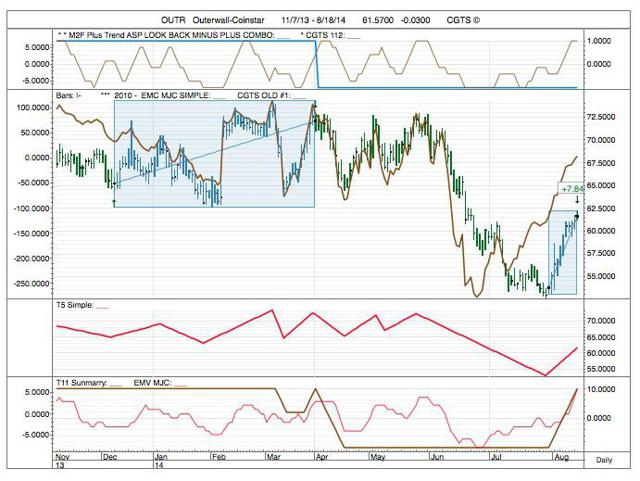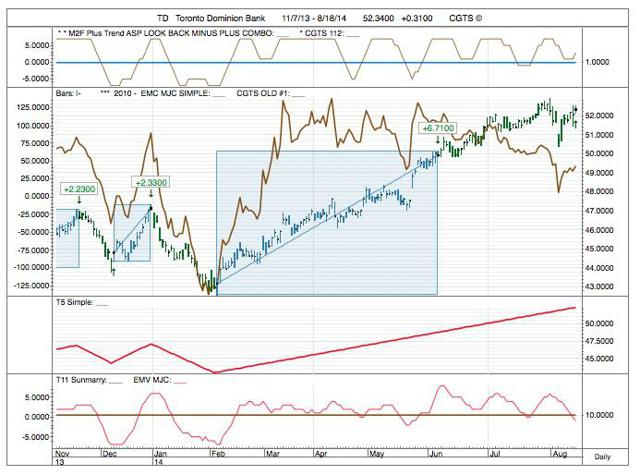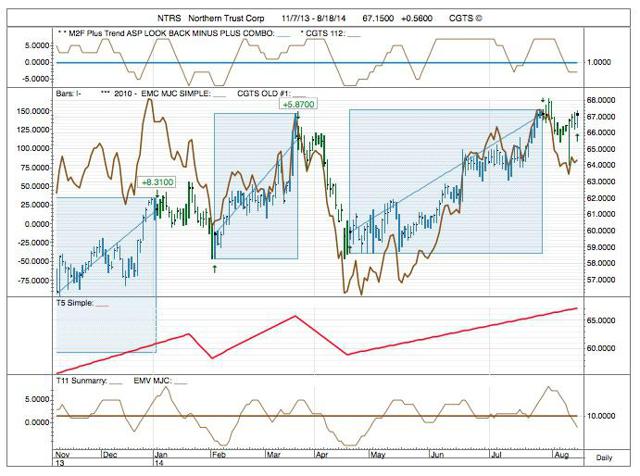 We have bought four banks/financial institutions in the last two days, BK (Bank of NY, Mellon), STT (State Street), NTRS and TD. This makes us wonder if banking stocks are bottoming. We look at BKX, the Banking Index, and see that banking stocks are, indeed, trying to bottom. Our trading indicator EMV MJC is in red in the top pane of this chart, apparently resting. Note the accuracy of the brown line, CGTS Old #1, in shadowing (and sometimes in leading) the price up and down. We want the blue line in the top pane, the short-term trend, to go positive as a sign that the selling is over.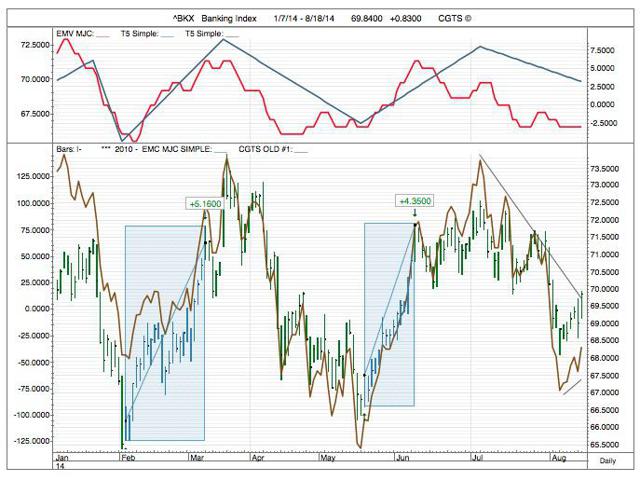 Best trading,
Michael J. Clark, CGTS
Hanoi, 18 August 2014